Share the drawing process of your artwork
The social drawing app - ibisPaint
ibisPaint is an app which began with the desire to share the joy behind digital drawing through videos showing users' actual drawing processes. It's a social drawing app where that very concept comes to life via smartphones, tablets, and other devices. Give ibisPaint a try and show your friends and family how YOU enjoy drawing!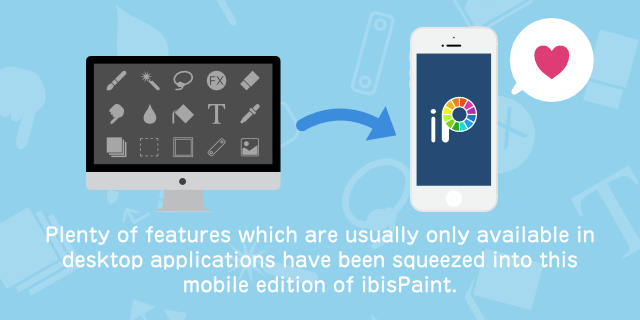 Install ibisPaint and turn any place into
your best atelier at any time
ibisPaint includes a wide range of features, many of which have traditionally been exclusive to desktop drawing applications. This comprehensive feature set allows you to draw exactly the images you dream up. ibisPaint lets you turn any place into your best atelier, at any time.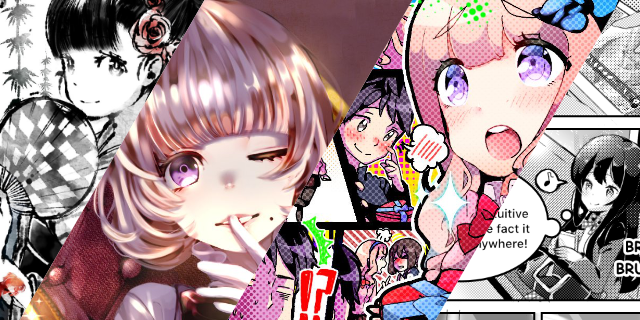 Plenty of features for manga drawing - including
Screen Tone, Frame Divider, and Text input
ibisPaint has all the features you need to seamlessly create manga and illustrations, including Screen Tone tool which can be drawn and pasted, Frame Divider tool which allows frame adjustments to be made with one finger, Text input tool with font selection. What you need to draw illustrations and mangas except ibisPaint is just your imagination.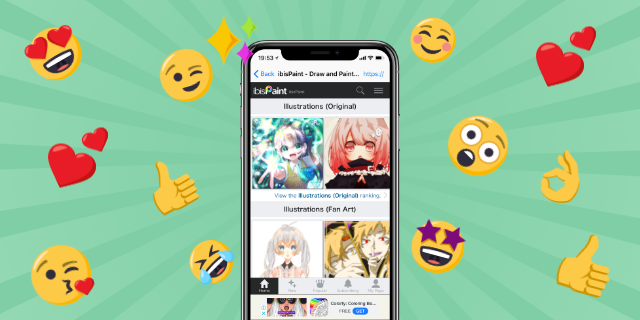 A community site for lovers of drawings where you can enjoy collaborating with other users
The community site "ibispaint.com" receives many posts of artworks from lovers of drawing based throughout the world every day, and collaborations between them are active. You can download posted artworks and learn the techniques of drawing.
* The "ibispaint.com" requires a Twitter or Facebook account for logging in.
Conveniently share your drawing process via LINE,
Twitter, and other platforms
The unique and defining feature of ibisPaint is its ability to create a video of the whole drawing process. The video can be posted to ibispaint.com or conveniently shared through LINE, Twitter, and Facebook.
Abundant, easy-to-use features that let you express your true imagination
Here are some of abundant features of ibisPaint which are comparable to desktop applications. ibisPaint have been updated frequently for continuous improvement and new features. ibisPaint will continue evolving forward more convenient and more enjoyable drawing app.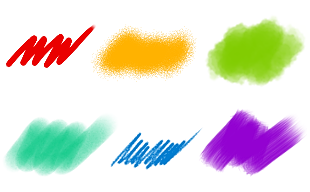 Over 15,000 styles of realistic Brushes
More than 15,000 brushes are available, including Brush, Dip Pen, Airbrush, Pencil, and other real brushes and fun stamps. In addition to brush size, you can also fine-tune settings such as opacity and stroke thickness of start and end, etc.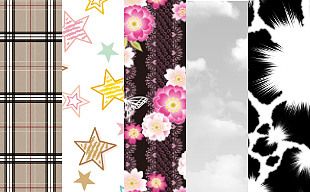 Over 5,300 Materials
Over 5,300 high-quality materials in both color and monotone, including traditional Japanese backdrops, patterns, background tones, speech bubbles, line effects, and more.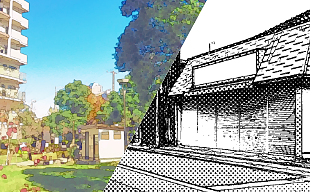 Over 80 different high-quality Filters
Over 80 different high-quality filters such as blurring, color balance, gradation or ones generating anime-like or manga-like backgrounds from imported images.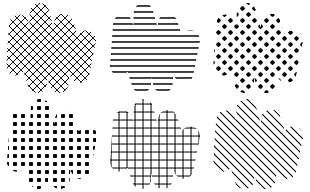 Draw and put Screen Tones
Select from over 40 varieties of standard screen tones which are great for work of any style. Conveniently paint screen tones just as if you were using a brush. Over 40 varieties of standard screen tones that can be used for any artwork. Conveniently draw and put screen tones just as if you were painting a color with a brush.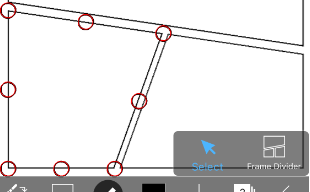 Super easy! Frame Divider tool
Frame layouts let you control the flow, tempo, and accent of your manga. The Frame Divider tool makes this process easy and intuitive. Even after setting a particular frame layout, you can make adjustments as you please.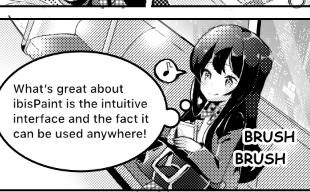 Text tool that allows you to choose fonts
The Text tool enables beautiful titling and dialogue text within your manga. Choose from a selection of both Japanese and alphabetic fonts. Stylize your text through color options and border effects.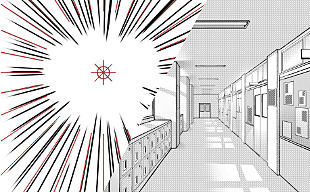 Ruler tool to draw linework effects
The Ruler tool is very useful for illustration and manga. It lets you edit straight lines, circles, ellipses, linework effects, perspective arrangements, and more. Draw up straight-edged backgrounds such as school buildings or add movement and impact to your work with linework effects with ease.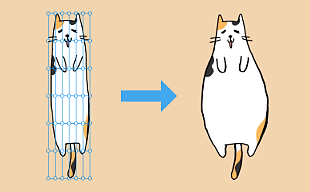 Transform freely with Mesh Form tool
Use the Mesh Form tool to easily edit the size and shape of characters' eyes, noses, and mouths. Or use it to adjust the balance of your rough sketches and fine-tune your final product.
Supported Devices
| | |
| --- | --- |
| Windows version | Windows 10 version 2004 or newer, Windows 11 version 21H2 or newer, * Incompatible with ARM version |
| iOS version | Device with iOS 12.0 or later and iPad OS 13.1 or later, which includes iPhone 5s or later, iPad Pro, iPad 5 or later, iPad mini 2 or later, and iPod touch (6th Generation) or later |
| Android version | Smartphones and tablets with Android 5 or later |
Free trial period available.
Prime Membership with exclusive features
Subscription to a Prime Membership allows you to remove advertisements and unlocks prime features. We plan to continually develop new exclusive features including brushes, filters, and more. A Prime Membership makes ibisPaint more enjoyable and more useful.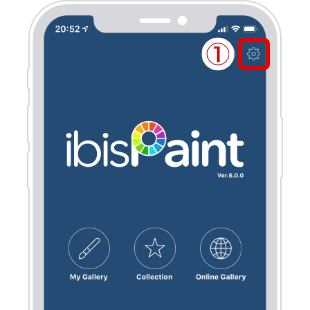 How to become a Prime Member
You can become a Prime Member from the ibisPaint Title screen. ①[Gear button on the upper right of the screen] > ②[Show Product Info]
Your membership will renew automatically. To end your subscription, please request a cancellation.
Prime Member Exclusive Features
20GB of cloud storage capacity
Prime MaterialsDetail
Prime Canvas PapersDetail
Prime FontsDetail
Tone Curve FilterDetail
Gradation Map FilterDetail
Levels Adjustment filterDetail
Replace Color filterDetail
Clouds FilterDetail
Reordering artworks in My GalleryDetail
No advertisements displayed
* Features available for use as of January 2022
ibisPaint is compatible with Windows PCs, iPhone/iPad/iPod touch and Android phones/tablets. Please download and use the version suited to your device.