ibisPaint For Educational Institutions
(Compatible with iPhone/iPad/iPod touch)

ibisPaint Edu is a product specifically designed for educational institutions,
where you can use almost all the drawing features of ibisPaint at a low cost.
Quotation

・

Inquiry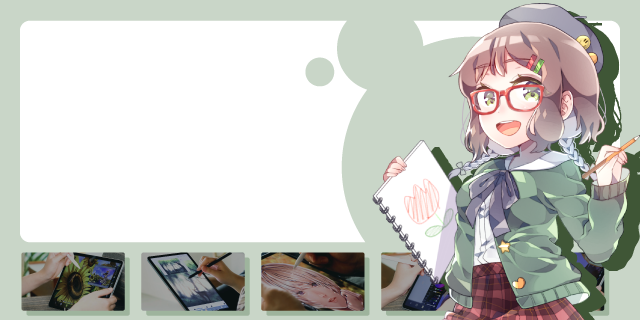 A drawing app

that fulfills the

desire to learn

Features of ibisPaint Edu
Four features of ibisPaint Edu

Affordable
You can use almost all the features, including the Prime Membership features (*1), at a lower cost than the product for consumers.

One-time Purchase
It is a one-time purchase (not a subscription).

No Ads
No advertisements are displayed within the application.

Safe and Secure
Social networking features (Online Gallery and artwork rankings) have been removed, allowing for safe use in educational settings such as schools.
App List
Comparison between ibisPaint App and Prime Membership Plans
Free version

Paid version or
add-on purchase
Prime membership


(Subscription)

ibisPaint For Educational Institutions
Usage Time
Unlimited
Unlimited
Unlimited
Unlimited
Basic Features
No Ads
×
Prime Filters
×
×
Reordering artworks in My Gallery
×
×
Customizing background color of Canvas screen
×
×
Prime Materials
×
×
Prime Fonts
×
×
Prime Canvas Papers
×
×
Cloud Storage
64MB
64MB
20GB
×
Price
Free
about $9.99 USD(※2)
about $2.99 USD

per month

about $27.99 USD

per year

(※2)
Requires Inquiry
(*2) may vary depending on the store
Quotation

・

Inquiry
Frequently Asked Questions and Answers
We have compiled the frequently asked questions about ibisPaint Edu.
If you have any other questions or concerns, please contact us via Quotation・Inquiry.
Q. Can you please specify which features are limited?
A. The features included in the consumer product that are limited in ibisPaint Edu are as follows:
Online Gallery features (posting artwork, browsing other users' artwork, browsing Tutorials pages)
Daily Ranking feature
Cloud Storage feature
Feature to download fonts from external sites
Feature to download brushes from Online Gallery
Q. Please tell me which devices (smartphones/tablets) are supported.
A. ibisPaint Edu is compatible with iPhone/iPad/iPod touch.
For a list of supported versions of iOS/iPadOS, please see this page.
Q. Please tell me about the payment method.
Q. Are there any restrictions on the number of licenses that need to be purchased?
A. You can purchase from a single license.
Q. Can I reassign a license to a different device?
A. Yes, it is possible through the management options in Apple School Manager.
Q. Are updates of app free after purchase?
A. Yes. After purchase, all updates to the app (bug fixes, feature additions, etc.) are free.
Q. I would like to use ibisPaint Edu on an Android device.
A. If you would like to use the app on Android, please contact us. We will use your feedback to consider supporting Android devices.
If you have any other questions or concerns, please contact us using the button below.
Quotation

・

Inquiry