Lecture
15. Quick Dropper Function
When coloring, it is sometimes quicker to pick colors from the canvas. You can use the Quick Dropper to do this.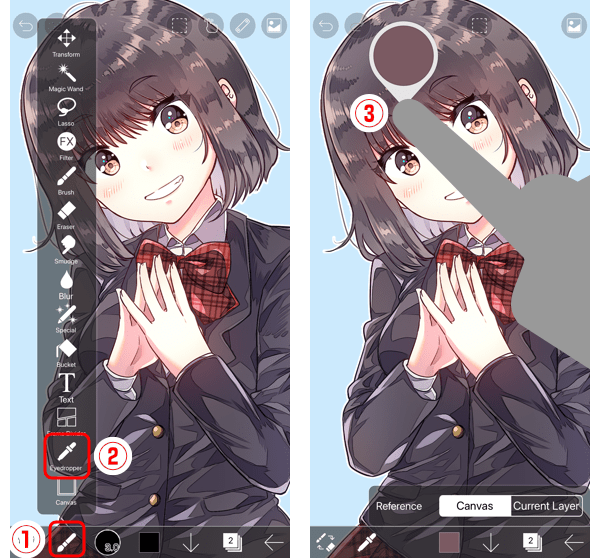 Pressing down when using the Brush Tool activates a magnifying glass which you can see colors with. Releasing your finger selects that color.

If you feel that it is bothersome for the Quick Dropper to be activated when pushing down on the canvas, tap (1) Settings.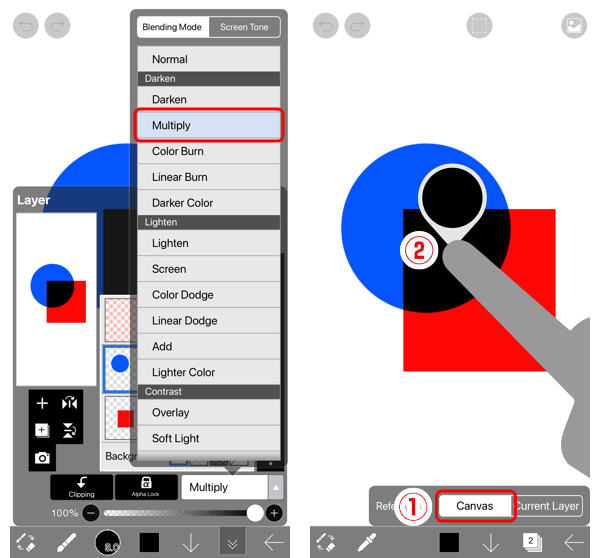 Turning the Quick Dropper off in the settings window means that it will not be activated when you press down on the canvas.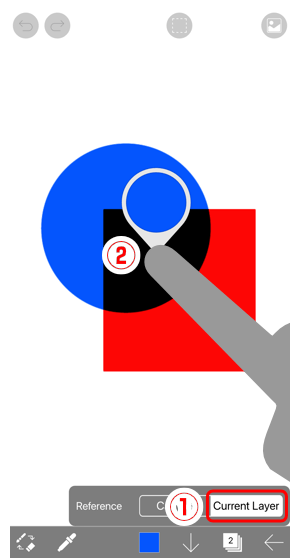 If you have the Quick Dropper turned OFF you can still select the (1) Dropper Tool from the Tool Selector Window.
Chapter
Quick Dropper Function