Tutorials
44. Texture with Material tool
The Material tool is used to change the pattern of clothes, as well as the texture of various things.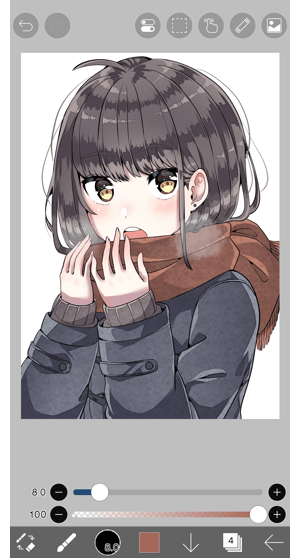 Prepare an illustration that has no filled in material.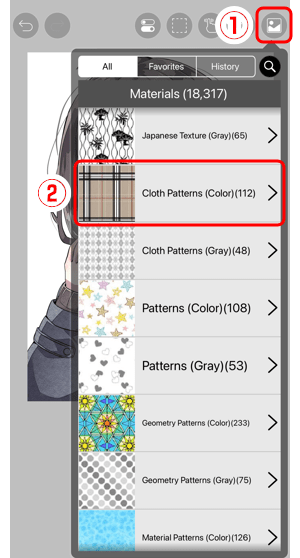 Open ① the Material tool. Select a material from ② Japanese (Color) of your choice.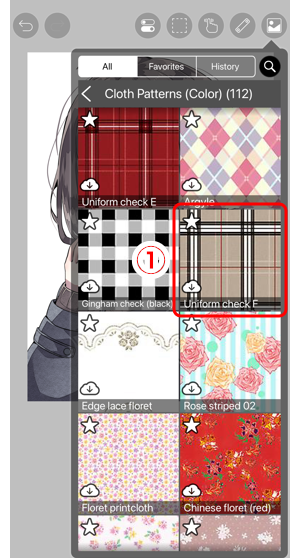 This time, we are using ① ball chrysanthemum kimono pattern (red) .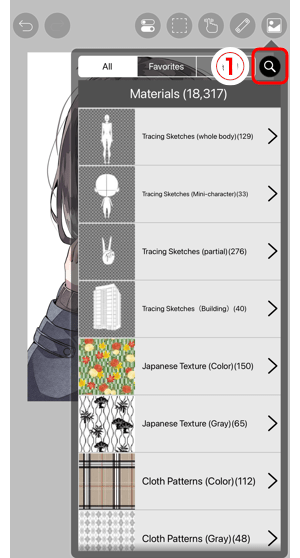 After selecting your material, select ① Mesh Form, and distort the material to fit the clothing.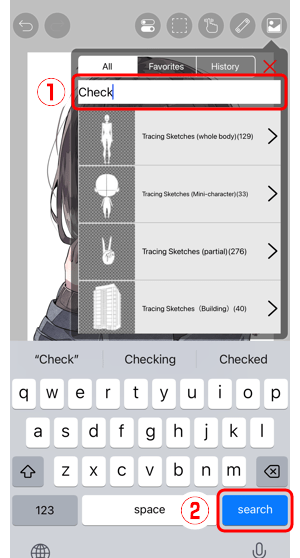 To finish, open ① the Layer window and select ② Clipping. This will keep the material from sticking outside the clothing.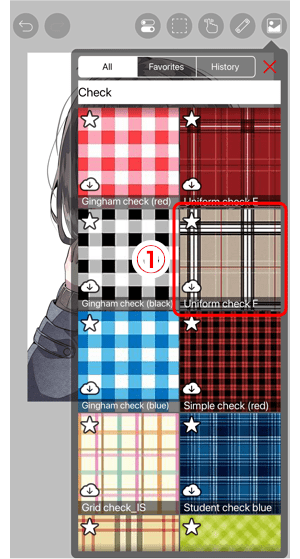 Finished. Instead of sticking the material as it is, try dividing the clothing up to several areas and apply the material separately to them to create a three-dimensional effect.
Chapter
Texture with Material tool