Lecture
22. Share Your Artwork
To share the work that you have posted tap the (1) Tag button in My Gallery to open the Art Property.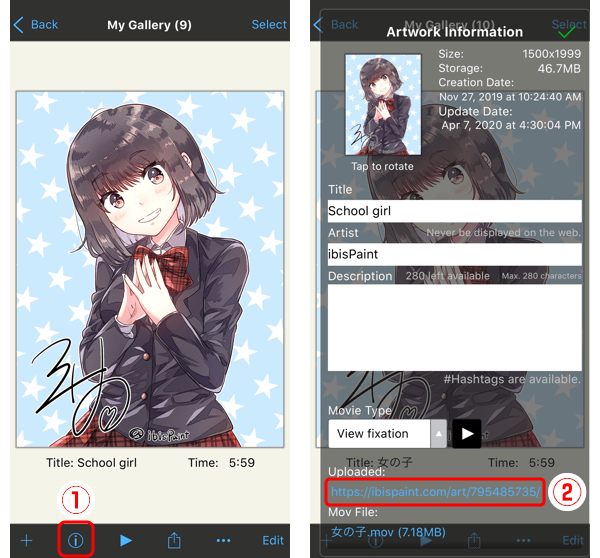 When a work is uploaded and posted to the online gallery it will be marked as Uploaded and a URL will be displayed. When uploading is still in progress please wait for 1-2 minutes and try again. Tapping the (1) URL will give you the option to share on Twitter and Facebook.
If your Twitter account has been verified and you have turned Push notifications ON you will be notified via an @ tweet when your work has been posted to the online gallery. You can then simply retweet that tweet to share your work.
If there is an encoded .mov file tap (1) .mov File Name to save it in the photo library. You can also Delete the .mov file too.
Chapter
Share Your Artwork