Tutorials
46. Ruler: Straight Ruler
Straight Ruler tool lets you draw straight lines. It is used in drawing buildings, or effect lines in manga.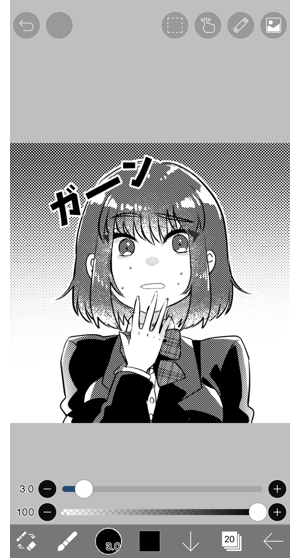 Prepare an illustration that needs effect lines.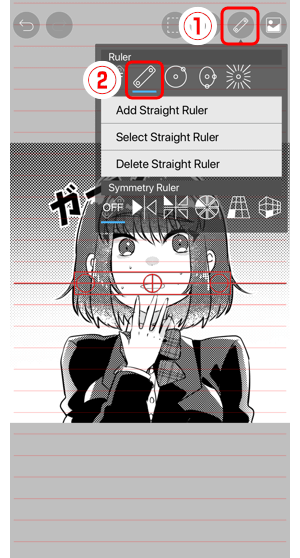 From ① the Ruler tool, select ② Straight Ruler.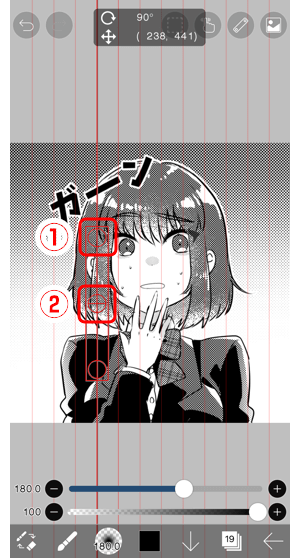 Drag ① and you can set the angle. Drag ② to change the position.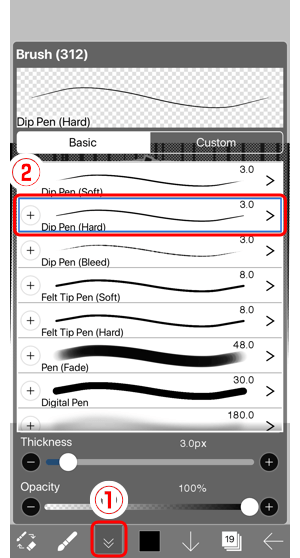 Open ① the Brush window and select ② G Pen (Hard).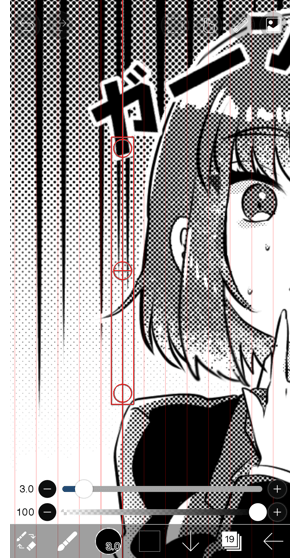 Draw the effect line.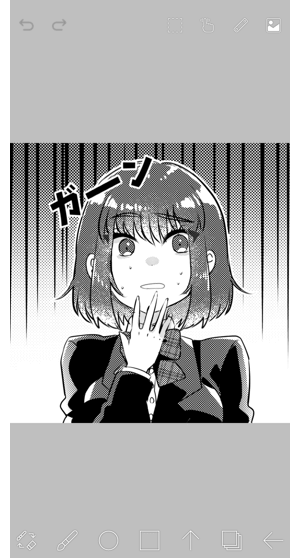 Finished.
Chapter
Ruler: Straight Ruler