24. Keep drawing on the computer (Edit in Clip Studio Paint)
CLIP STUDIO PAINT now supports drawings made with ibisPaint, the most popular smartphone drawing app!

Drawings made in the smartphone drawing app ibisPaint can now be exported to a computer and opened in CLIP STUDIO PAINT. With CLIP STUDIO PAINT, you can import ibisPaint drawings with their layers intact.
Here, we will explain how to open drawings made with ibisPaint in CLIP STUDIO PAINT.

To import ibisPaint drawings into a computer, you must first upload from ibisPaint to the CLIP STUDIO cloud service. A free CLIP STUDIO account is necessary to use the cloud service.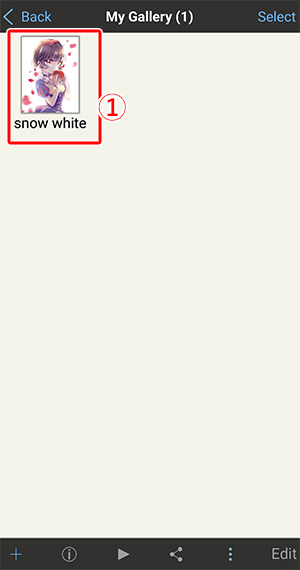 1. Open ibisPaint on your smartphone. From "My Gallery", first tap and select your drawing, and then tap the [Share] button.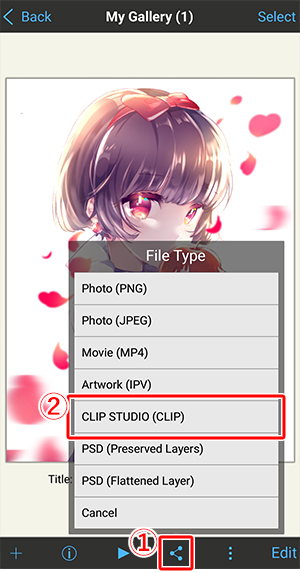 2. Once the file format dialog is displayed, tap [CLIP STUDIO (CLIP)].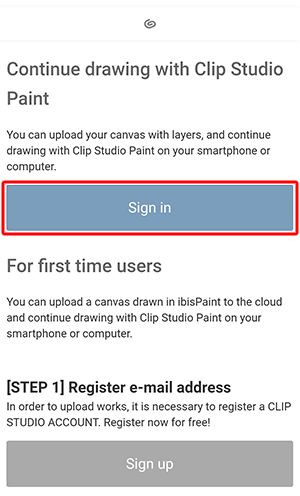 Once the CLIP STUDIO login screen is displayed, tap "Sign in".

If you have not registered a CLIP STUDIO account, you can do so by tapping "Sign up".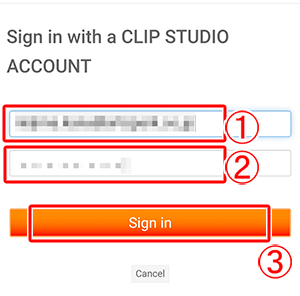 Enter the ①e-mail address and ②password for your CLIP STUDIO account. After that, tap ③"Sign in".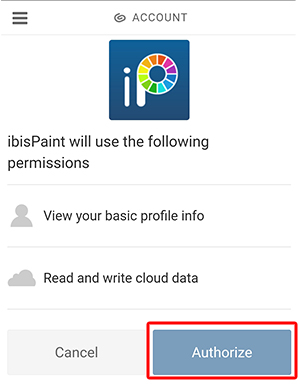 When uploading to the cloud service from ibisPaint for the first time, an access authorization screen will be displayed. Tap "Authorize" to go to the next screen.
This screen will not appear after this, and will default to the next screen.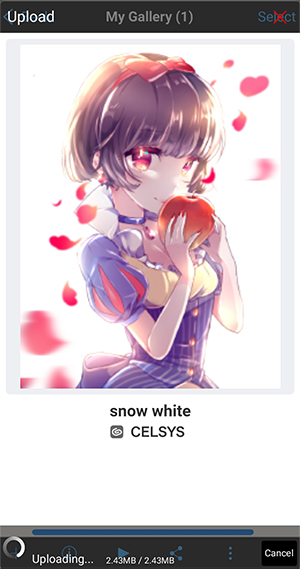 The drawing will start to upload. The "Uploading" message will disappear once the upload is complete.

Once the upload is complete, we will access CLIP STUDIO's cloud service from a computer, and open the drawing in CLIP STUDIO PAINT.

From the computer's desktop, double click the CLIP STUDIO icon.

Click [Log in] from CLIP STUDIO.

Once the window is displayed, enter the① [E-mail address] and ②[Password] you registered to your CLIP STUDIO account, and click ③OK.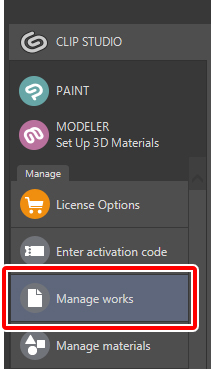 Click [Manage works], and display the management screen.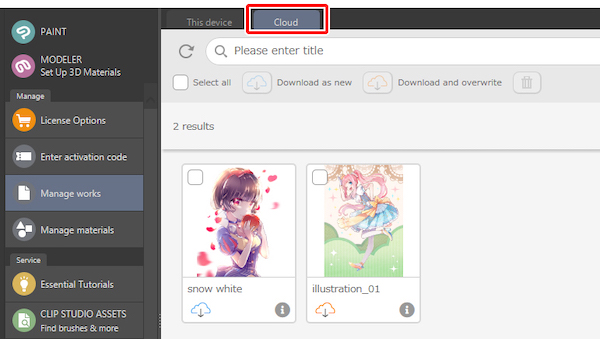 Clicking [Cloud] in the management screen will display all files in your cloud.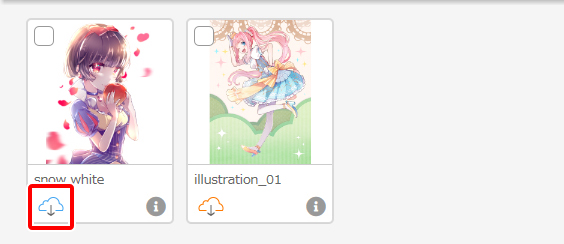 Click the uploaded ibisPaint drawing's "Download as new" button. The drawing will be downloaded immediately.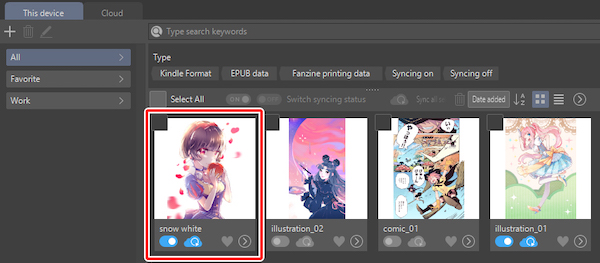 Clicking [This device] will display past downloads.

Double clicking the drawing's thumbnail will open CLIP STUDIO PAINT and display the work.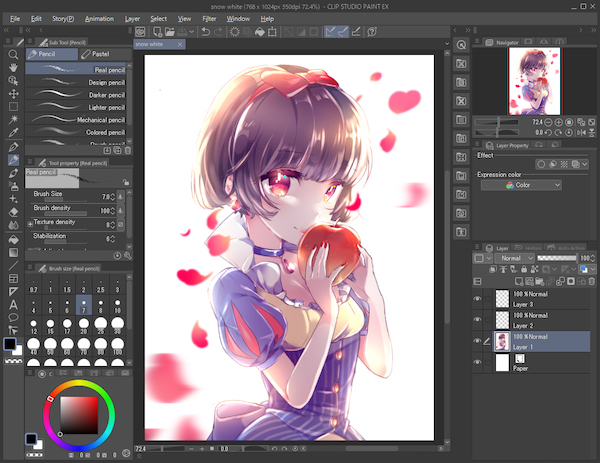 We can now edit files created with ibisPaint using CLIP STUDIO PAINT.

Hint:
When opening files in CLIP STUDIO PAINT, text layers will be rasterized.
When opening files using CLIP STUDIO PAINT DEBUT, tone layers will be rasterized. Selection layers cannot be imported as well.
Works edited in CLIP STUDIO PAINT cannot be edited in ibisPaint. To make further edits, use CLIP STUDIO PAINT. CLIP STUDIO PAINT can save files in other formats such as CLIP STUDIO Format (.clip) and Photoshop (.psd). Files can also be saved as formats for online publishing such as PNG and JPEG.