Lecture
20. Appreciate Your Artwork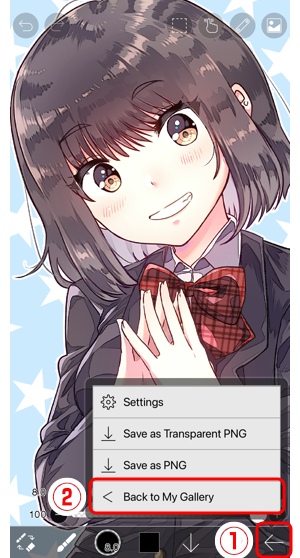 When your work is finished tap the (1) BACK button on the main toolbar to go back to My Gallery.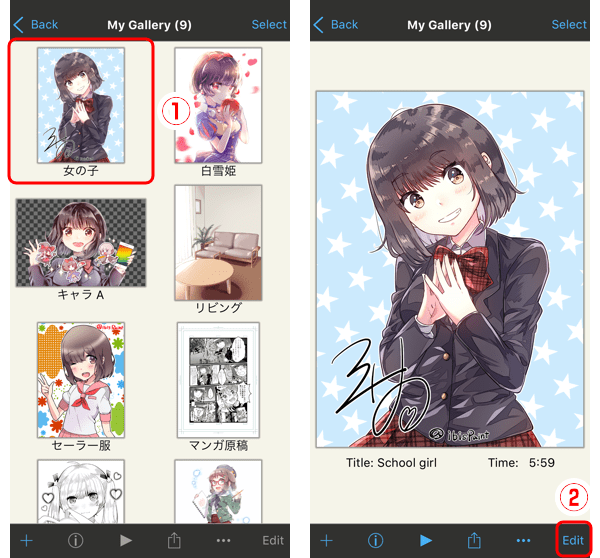 If you want to edit your work tap the (1) Edit button.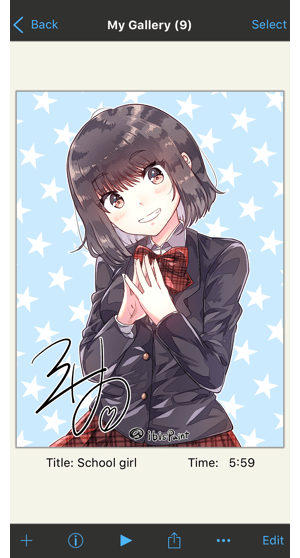 If you want to view your work close up double tap the Thumbnail (small image). In Enlarged View you can view other works by flicking left and right, not scrolling up and down. In Enlarged View the amount of time that you spent drawing the work is displayed. As a general rule, works that you plan to post should be worked on for around 4-8 hours. To return to the index view double tap or pinch in.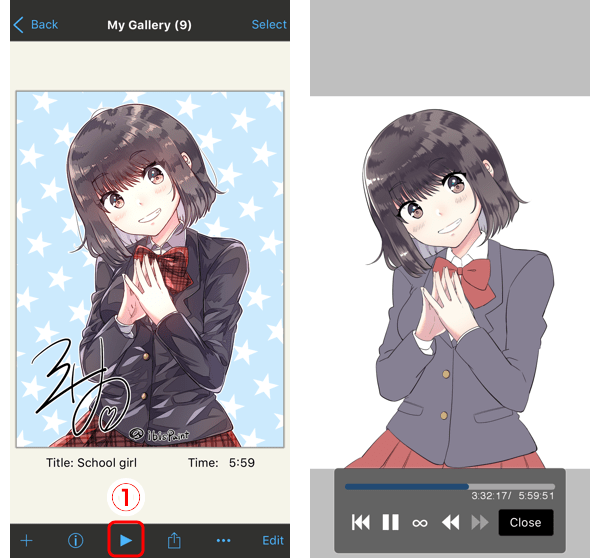 Tapping the (1) Play button displays the creation process video.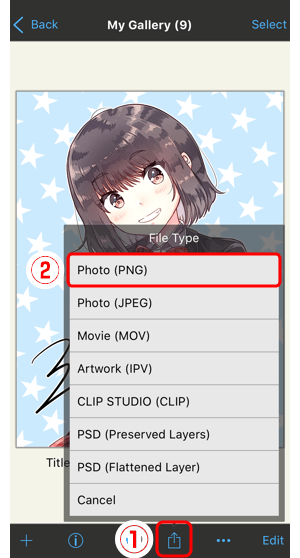 If you want to save the finished image as a still image to your OS photo gallery tap the (1) Command button and then tap (2) Save Still Image to Photo Library. Another command that you can use is Duplicate Image. It can be fun to duplicate the image when you have finished the line drawing, and then try out different ways of coloring it in such as shading or anime styling.
Chapter
Appreciate Your Artwork