Tutorials
81. Filter: Radial Line Gradation
The function adds Radial Line Gradation. You can also make a shape by changing the contrast and number.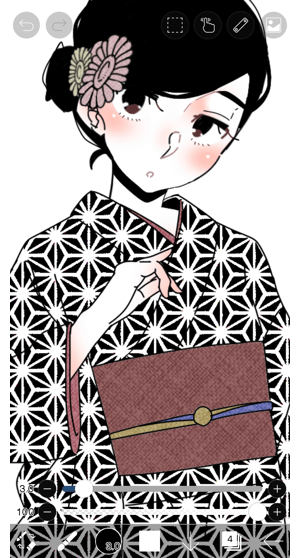 Prepare an illustration.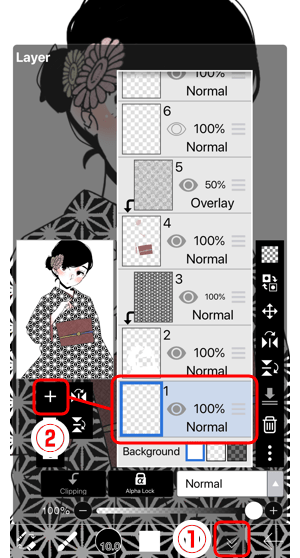 Open ① the Layer window and scroll down to ② the bottom. Add ③ a new layer.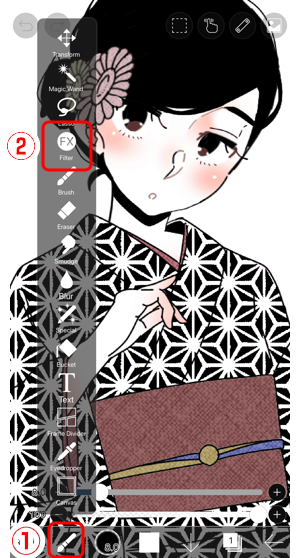 From ① the Tool Selection window, select ② Filter.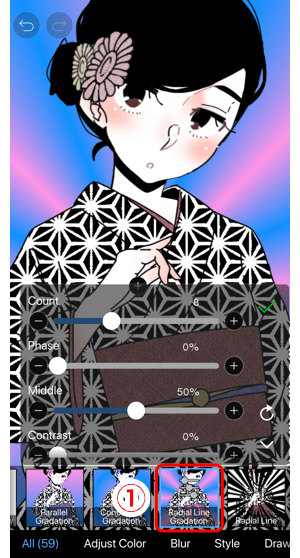 Select ① Radial Line Gradation.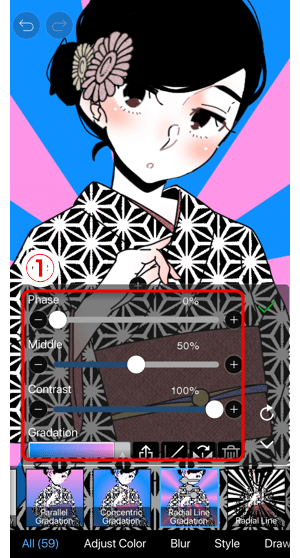 Drag ① the sliders left and right to change the color and number.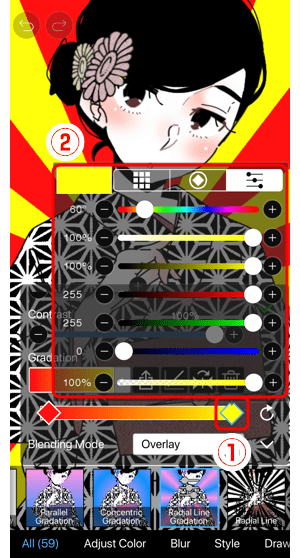 To make a shape, set ① the Contrast to 100%. This will create a solid outline for the figure, which can then be used as a background.
Drag ② the thumb to change the position. Tap ③ ✓ to finish.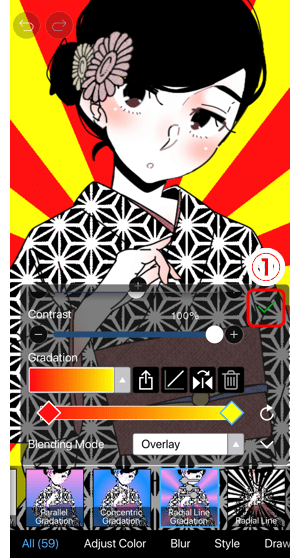 Finished.
Chapter
Filter: Radial Line Gradation