Tutorials
76. Filter: Stroke (Outer)
Stroke (Outer) lets you add an outline to text on a colored background.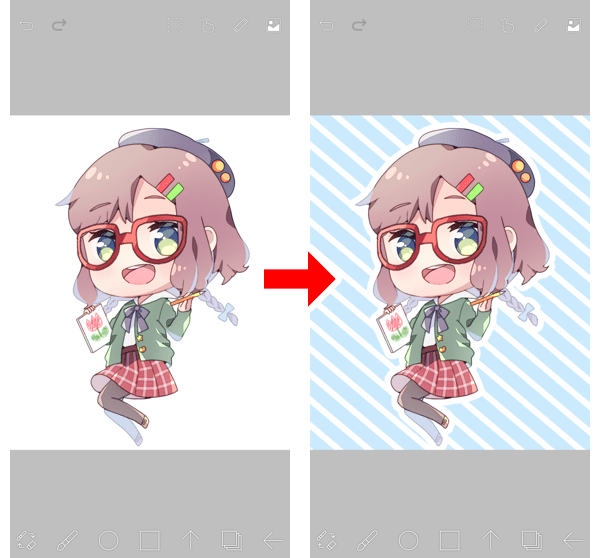 First, select ① the Material tool and choose a background. Tap ② Geometry Pattern (Color).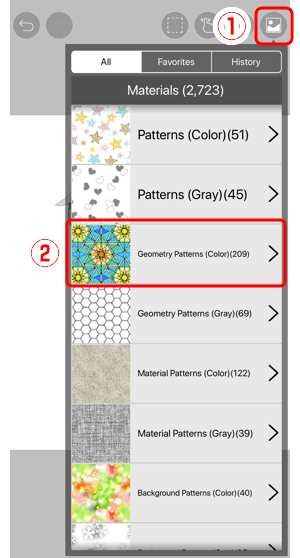 Here, we have selected ① Watercolor dot.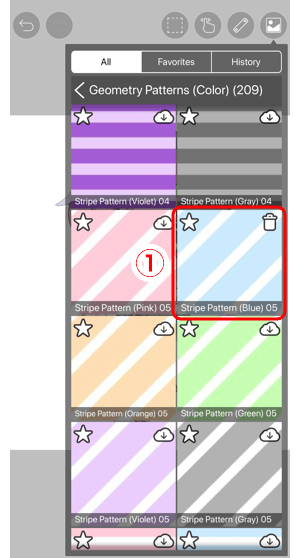 Tap on ① ✓ to apply the material.
Open ① the Layer window, and move the material from the previous step② underneath the illustration layer.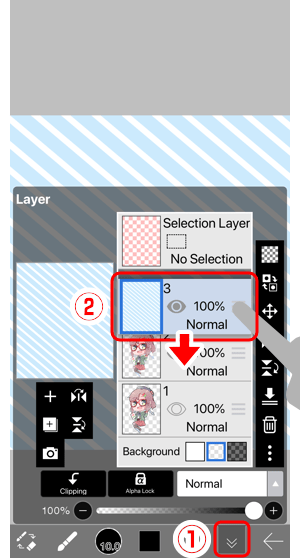 Add ① a new layer and select ② layer.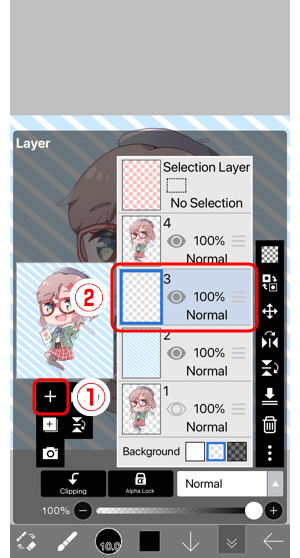 From ① the Tool Selection window, select ② Filter.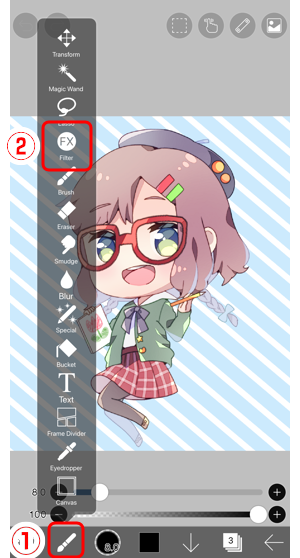 Select ① Stroke (Outer).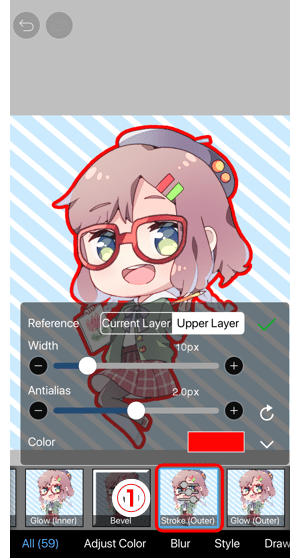 Drag ① the sliders left and right to make adjustments.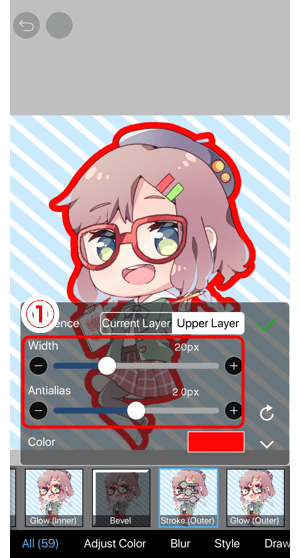 Tap ① ✓.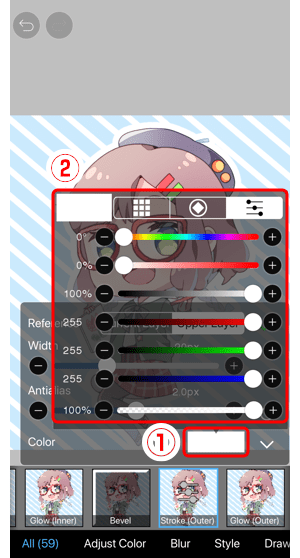 Finished.
Chapter
Filter: Stroke (Outer)