Tutorials
92. Filter: Blur Frame
Blur Frame lets you apply a black gradation to the frame of the illustration. You can change the color with the "Change Drawing Color" filter.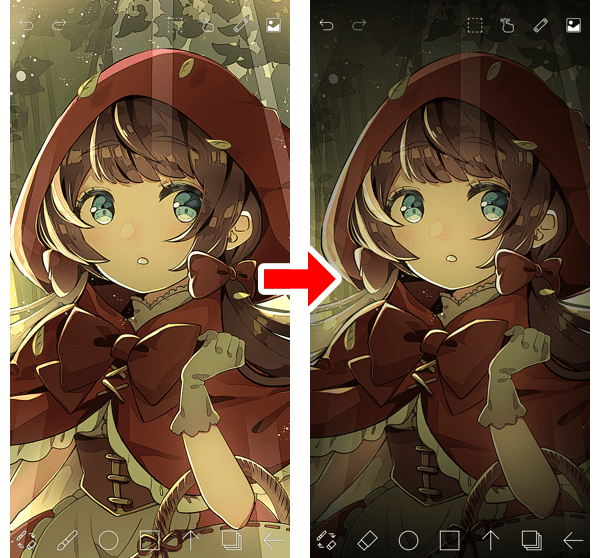 From ① the Tool Selection window, select ② Filter.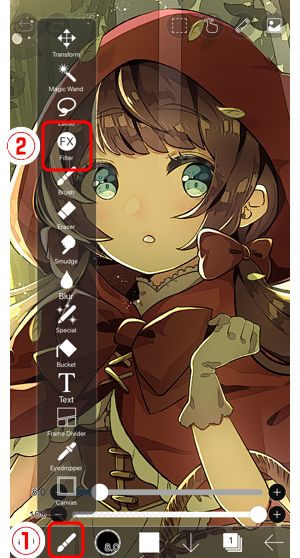 Select ① Blur Frame.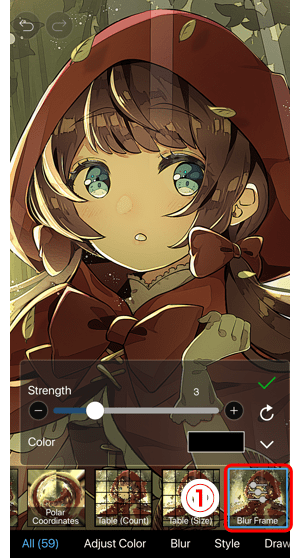 Move ① the slider left and right to adjust.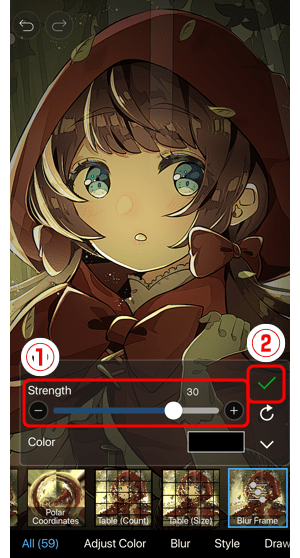 Tap ① ✓.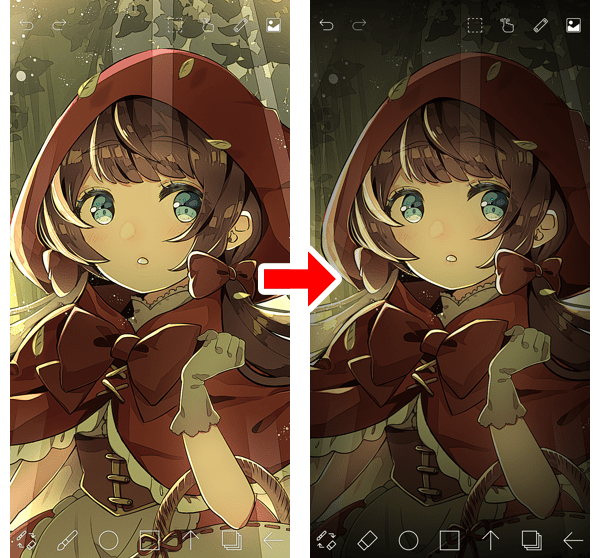 Finished.
Chapter
Filter: Blur Frame