Tutorials
90. Filter: Sphere Lens
Sphere Lens is a function that lets you easily create a special effect as though the picture was shot with a spherical lens camera.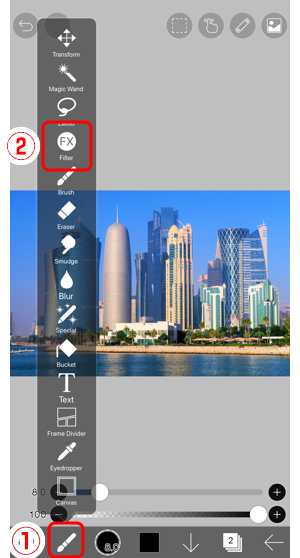 From ① the Tool Selection window, select ② Filter.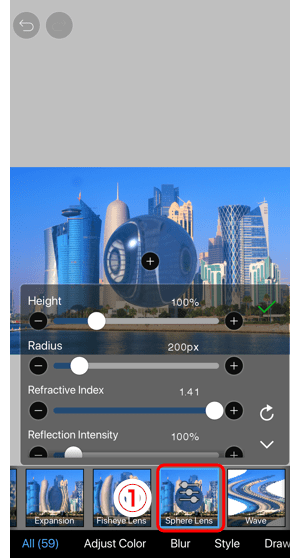 Select ① Sphere Lens.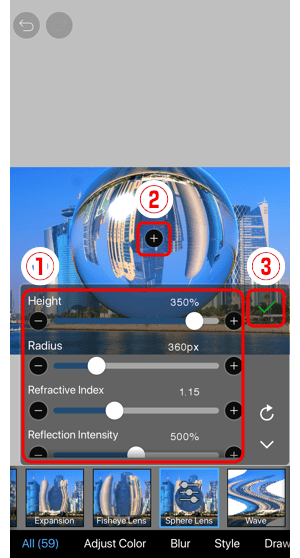 Drag ① the sliders left and right to adjust. Drag ② the thumb to change the position.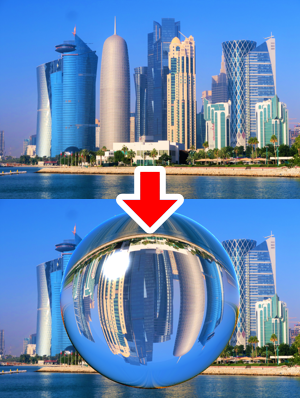 Tap ① ✓.

Left is without Sphere Lens effect; right is with Sphere Lens effect.
Chapter
Filter: Sphere Lens