Tutorials
63. Filter: Mono Color
Mono Color filter is a function that turns the image monochrome. You can change the color into sepia, or to other single color.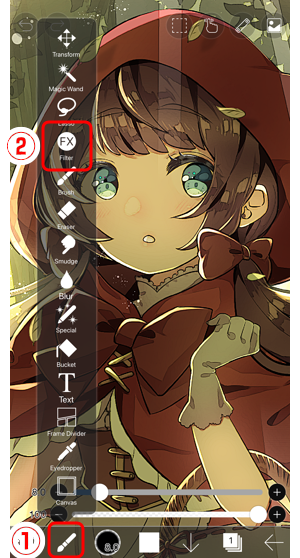 From ① the Tool Selection window, select ② Filter.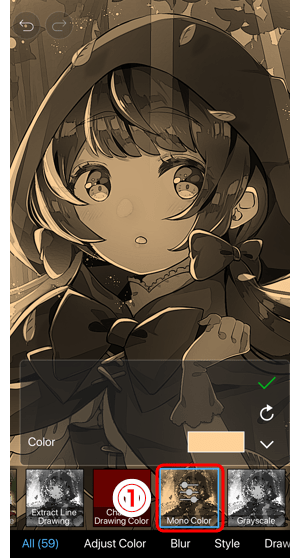 Tap ① Mono Color.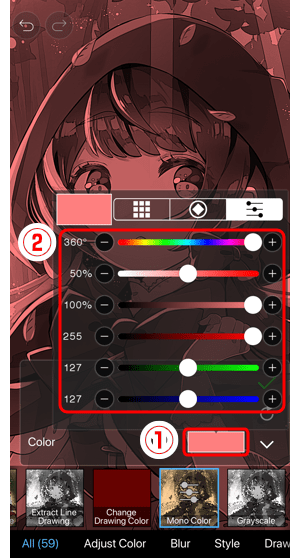 Drag ① the sliders left and right to make adjustments.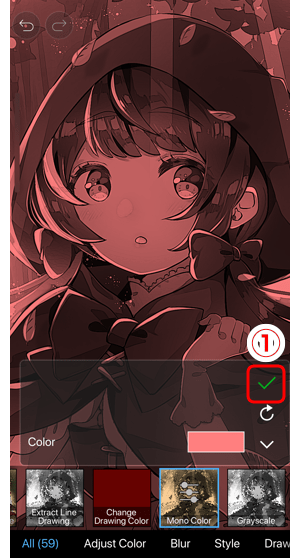 Tap ① ✓.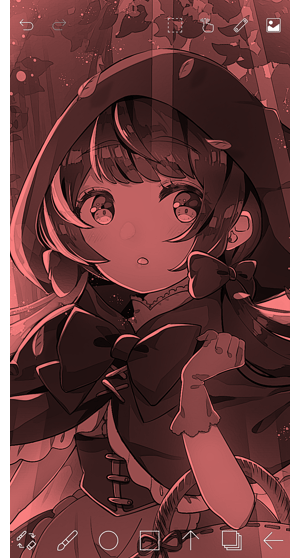 Finished.
Chapter
Filter: Mono Color