Tutorials
59. Filter: Hue Saturation Lightness
The function allows you to change the hue, saturation, and lightness. Hue adjusts the hue of the illustration, saturation changes the vividness, and lightness adjusts the brightness.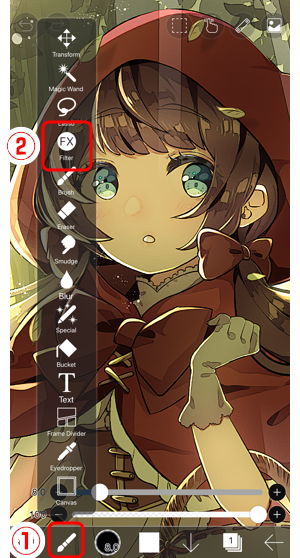 From ① the Tool Selection window, select ② Filter.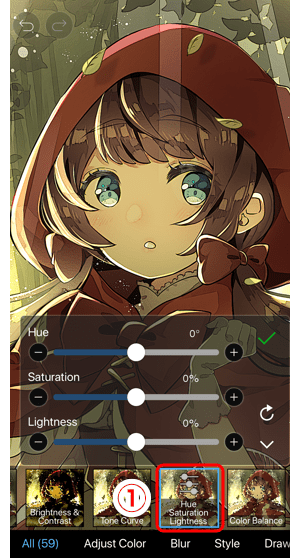 Select ① "Hue Saturation Lightness".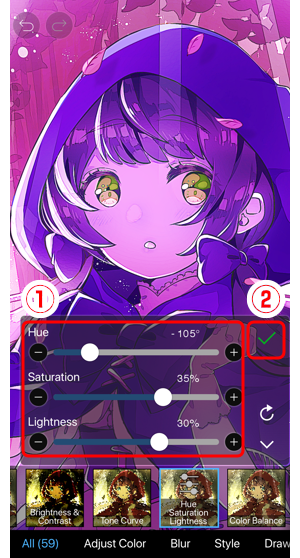 Drag ① the sliders left and right to make adjustments.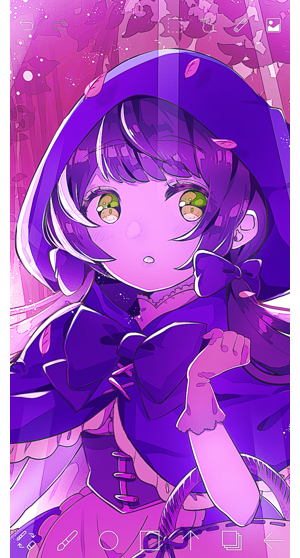 Tap ① ✓.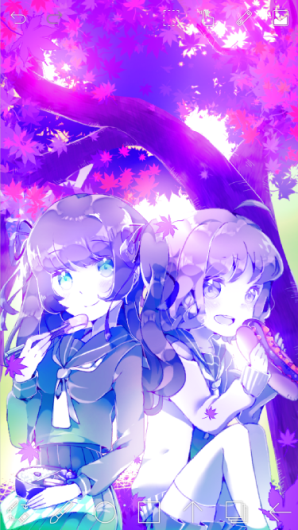 Finished.
Chapter
Filter: Hue Saturation Lightness