Tutorials
32. Layer: Naming your layers to manage them
You can name layers to make your work easier.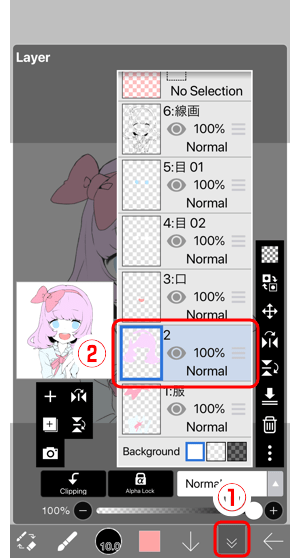 Open ① the Layer window and select ② the layer you would like to name.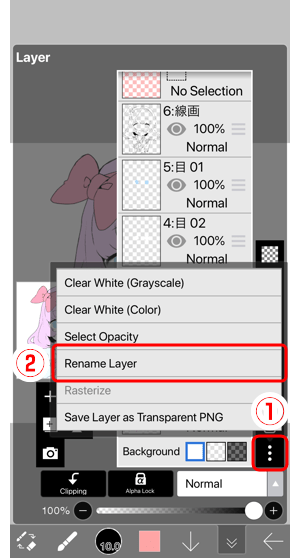 Tap on ① "…" button and select ② "Rename Layer".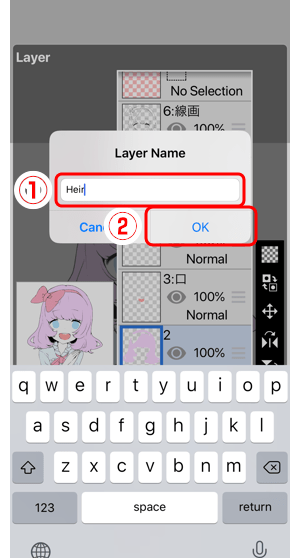 Tap on ① text field to enter the name. Once you are done, tap ② OK to finish naming it.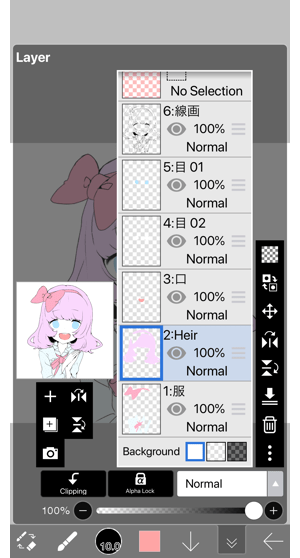 By naming your layer, you will find it easier to find your desired layer. This will let you work more efficiently.
Chapter
Layer: Naming your layers to manage them