Tutorials
49. Ruler: Radial Ruler
Radial Ruler creates an effect widely used in manga. Using this tool lets you draw radial lines easily.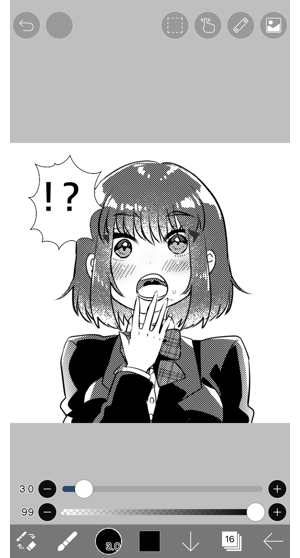 Prepare an illustration that needs radial lines.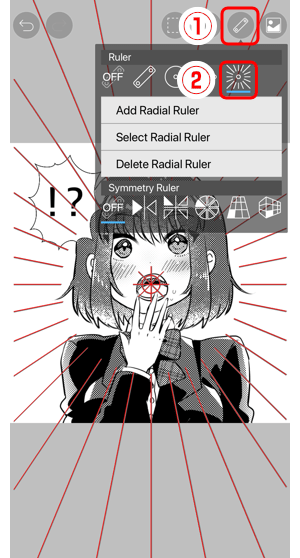 From ① the Ruler tool, select ② Radial Ruler.
Drag ① to set the location.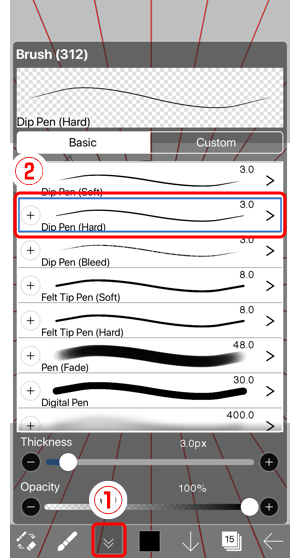 Open ① the Brush window, and select ② G Pen (Hard).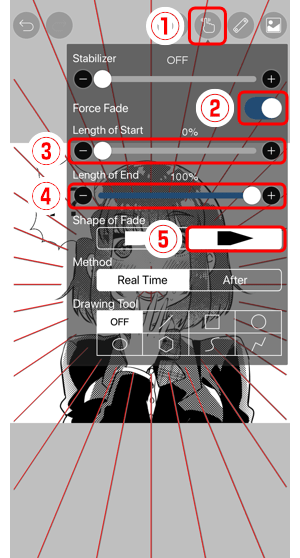 From ① the Stabilizer window, turn on ② Force Fade switch. When drawing the radial line, set ③ the Length of Start to 0% and ④ the Length of End to 100%. Select ⑤ Shape of Fade to straighten, to create a bold-looking line.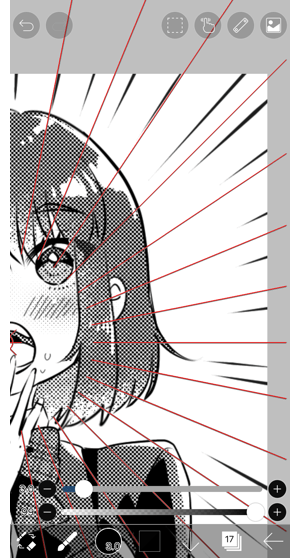 Draw the line now to easily produce radial lines. Drawing white lines in a black background adds even more intensity to the scene.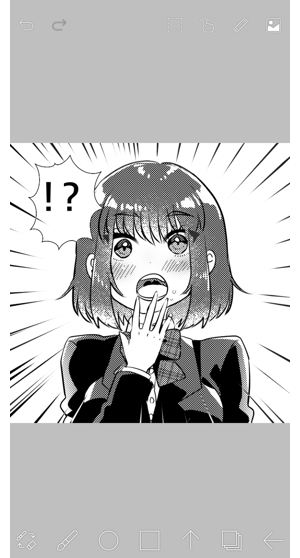 Finished.
Chapter
Ruler: Radial Ruler