77. Filter: Auto Paint
The Auto Paint is a filter that artificial intelligence automatically paints on line drawing illustrations.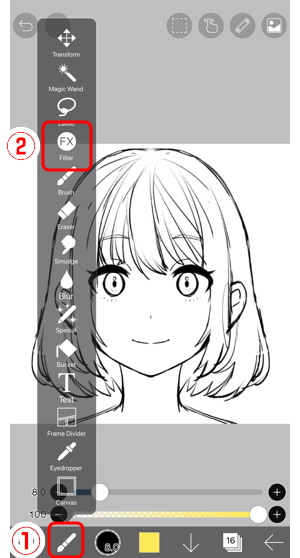 Ready the line drawing with importing function or drawing it. Open the ①Tool Selection window, and tap ② Filter.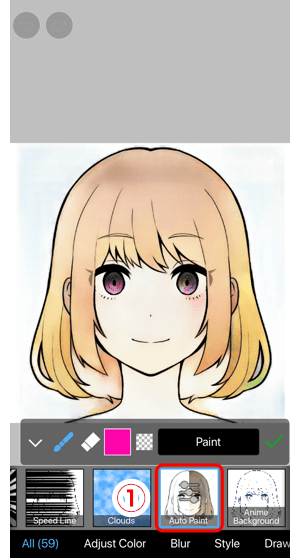 Select ①Auto Paint in AI group.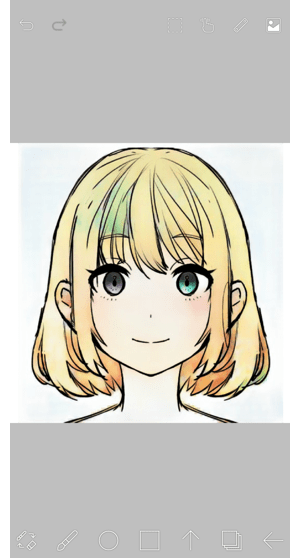 This is the illustration that the artificial intelligence has painted.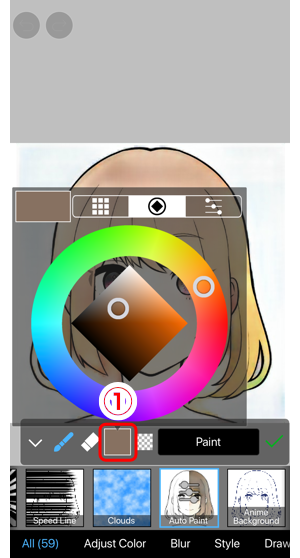 When you want to paint it different colors, please tap the ①Color button.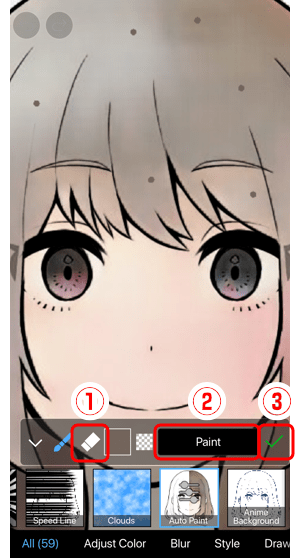 As in the above diagram, choose a point and designate a color. When you want to erase color designation you can change it into the ①Eraser and do so.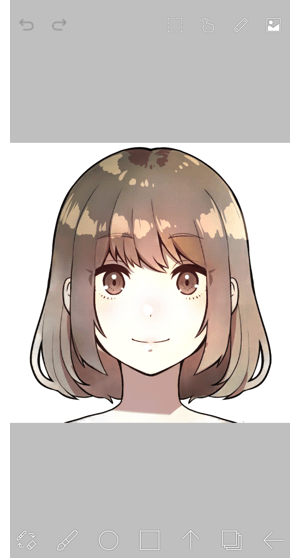 Once you have designated the colors, tap the ①Paint button, and tap the ②OK button.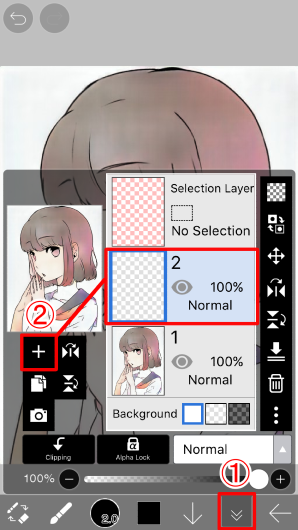 Open the ①Layer window, and add the above ②New Layer.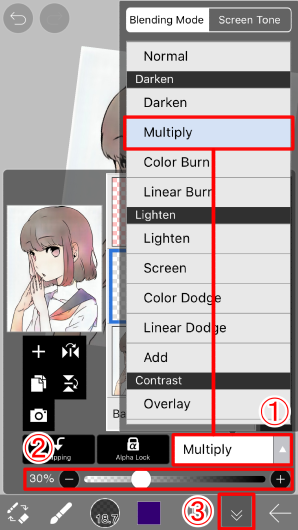 Put blend mode to ①Multiply, lower the ②Opacity, and close the Layer window with ③↓.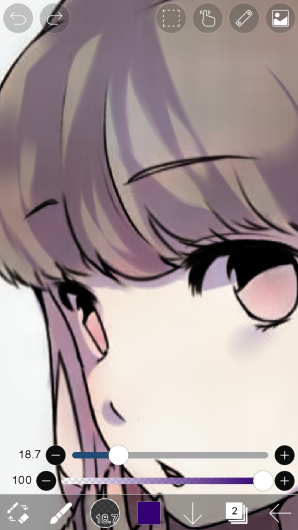 Paint shadows.
Again open the ①Layer window, and add a ②New Layer on the shadow. Put the blend mode to ③Add, lower the ➃Opacity, and use the ①↓ to close the Layer window.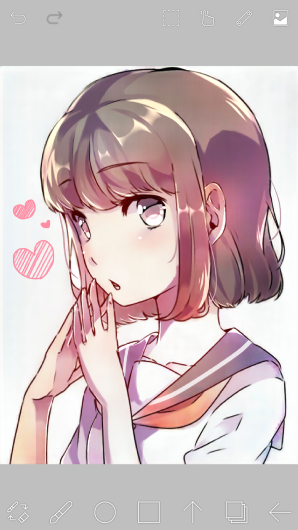 Paint highlight. It is complete.