Tutorials
159. Importing and exporting Photoshop files (PSD)
Importing PSD files
You can import work you created in Photoshop or work converted by other applications into the Photoshop file format(PSD) into ibisPaint. It is convenient since you can import and edit PSD files saved in iCloud, Dropbox, Google Drive, etc.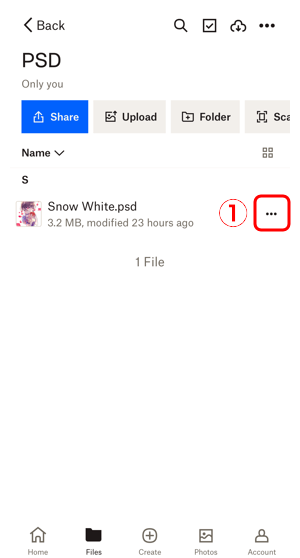 This example will show how to import PSD files from Dropbox to ibisPaint.

In the Dropbox application, tap the ①menu to the right of the PSD file you want to import.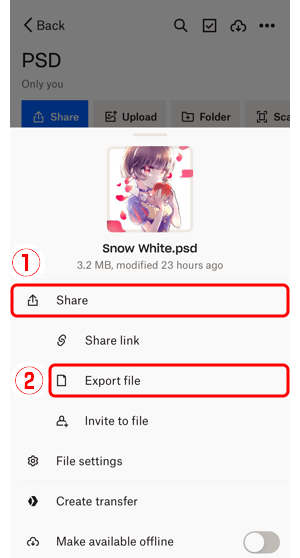 Tap ①Share; then select ②Export file.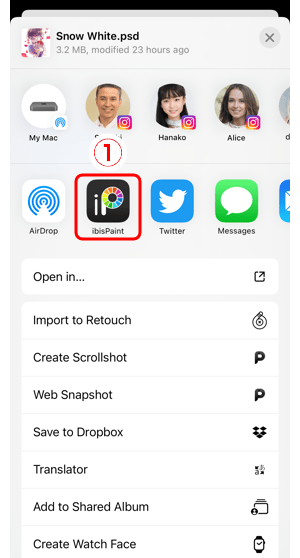 Then share it to ①ibisPaint.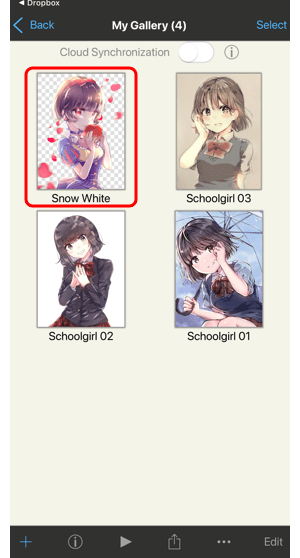 The PSD File has been imported to My Gallery.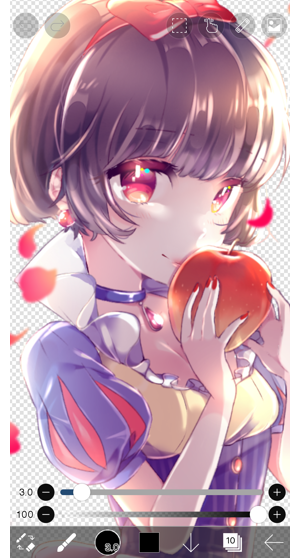 You can then open and edit the PSD file.

---
Exporting PSD files
You can export your artwork drawn with ibisPaint in Photoshop file (PSD) format. This allows you to edit with other apps that support PSD files, or submit the data as a manuscript to a printing company. There are two ways to export PSD. When submitting to a printing company as a manuscript, it's recommended to export with "PSD (Flattened Layer)" to prevent discoloration due to the effects of blend mode and so on. When using an application that can edit PSD files, such as PC it7s recommended exporting with "PSD (Preserved Layers)".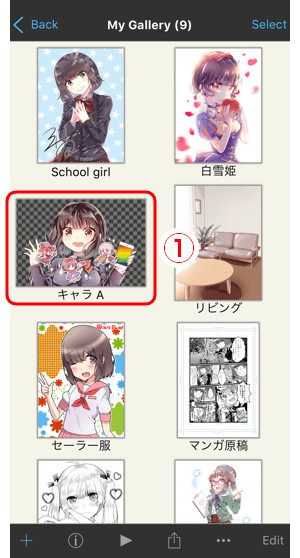 Tap the ①Artwork which you want to export as PSD file.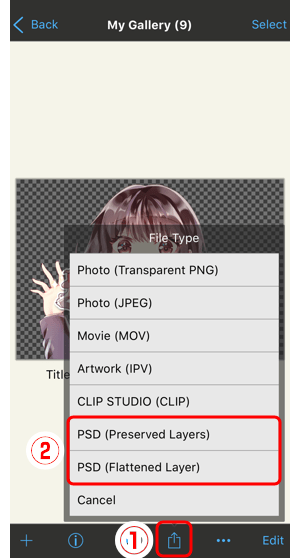 Tap ①Share button and choose ②"PSD (Preserved Layers)" or "PSD (Flattened Layer)" according to the use.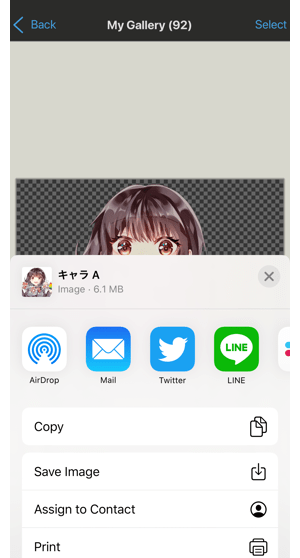 Choose how to share and export PSD file.