55. Canvas creation with resolution (dpi) specification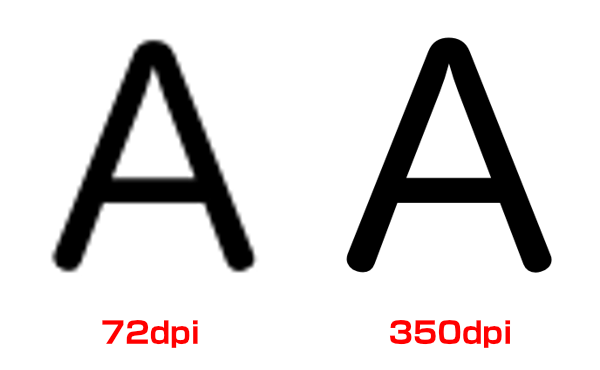 In ibisPaint, you can specifying the resolution (dpi) when creating a canvas. dpi is an abbreviation for dots per inch, and is a numerical value that indicates how many dots are displayed in a width of 1 inch (25.4 mm). The higher the dpi value, the higher the resolution of the image, and the better the finish when printing illustrations and manga, but please note that the operation of ibisPaint becomes slower in proportion to the dpi value.

Set the resolution of illustrations and manga manuscripts to an appropriate value, as it affects the printing result and the operation of ibisPaint.
Resolution for full color printing … 350 dpi recommended
Resolution for monochrome printing … 600 dpi recommended
Basically, you can just set the resolution of the canvas as above when creating something to print, but if you are going to have a printing shop print for you, we recommend checking the resolution recommended by the printing shop in advance on their website.

In this example, we will create an A4 size canvas with a resolution of 350 dpi, assuming that an A4 size illustration will be printed at a convenience store or using a home printer.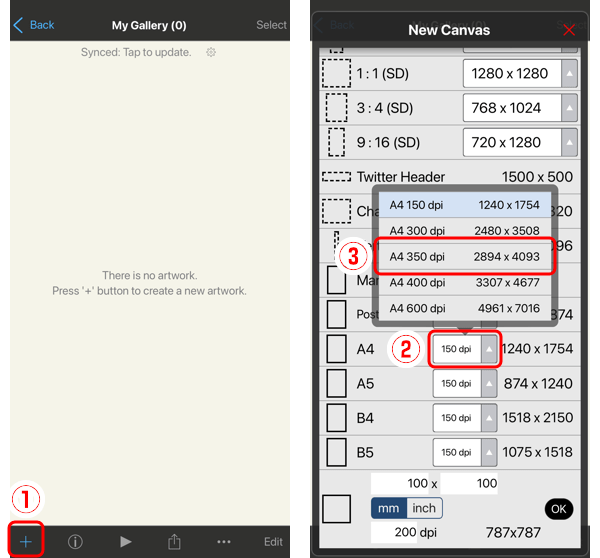 Tap ①Create New Canvas button to open the "New Canvas window". Tap A4 ②Resolution and select ③A4 350dpi.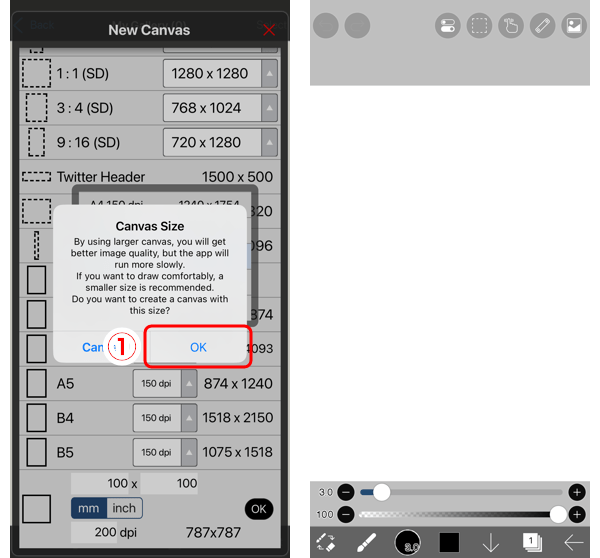 A dialog about the relationship between the canvas size and the operation of the application will be displayed. Tap ①OK. An A4 size canvas will be created with a resolution of 350dpi (2894px x 4093px).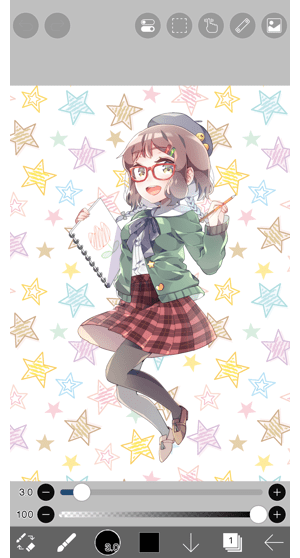 By setting the canvas resolution to 350dpi, you can print the illustration clearly.
---
Create a canvas with an arbitrary resolution (dpi)
With ibisPaint, you can create a canvas by specifying any size (*) and resolution in addition to standard sizes such as A4 and B4.

* The maximum canvas size that can be created is 16384px x 16384px. Depending on the performance of the device you are using, the maximum size may be smaller than 16384px.

In this example, we will create a 100mm x 100mm canvas with a resolution of 200dpi.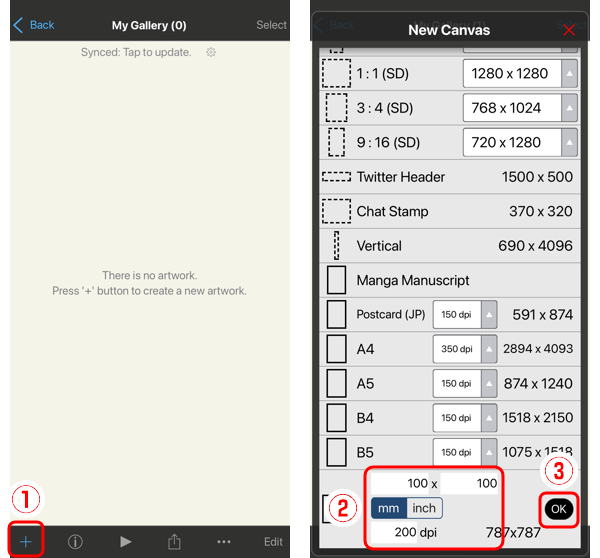 Tap ①Create New Canvas button to open the "New Canvas window". Enter a value in the ②Input Box and tap ③OK.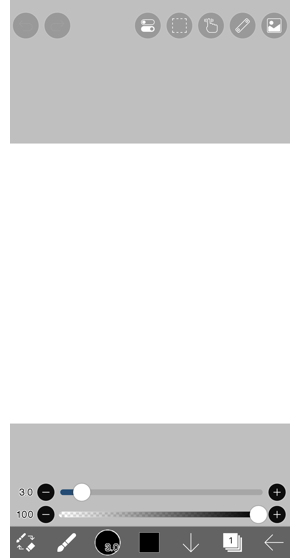 A 100mm x 100mm canvas was created with a resolution of 200dpi (787px x787px).