Tutorials
20. Post Your Artwork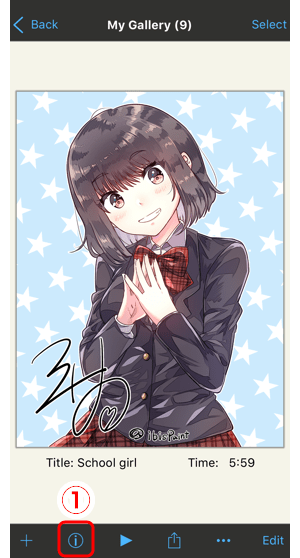 Since you've worked so hard on your drawing, post it for everyone to see. Having a lot of people view your artwork, and the communication that brings, is great motivation to keep drawing. Let's tap the ① Artwork Information button in My Gallery to open the Artwork Information screen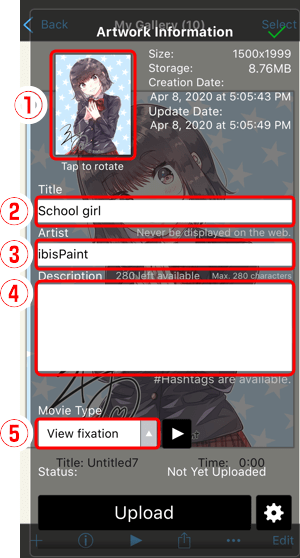 If a horizontal image is displayed vertically, tap the ① Thumbnail(small image) to rotate it. Next, tap ② Title to name your artwork. ③ Artist is where you enter your name. This name will not be displayed when you upload your artwork. It will only be displayed when you show friends and family on your device. If you are going to upload the artwork, fill in the ④ Description. Tapping the '>' makes it easier to input. ⑤ Tags are not currently being used so you do not need to enter anything in here. If you set the ⑥ Movie Type as 'With Window' it is choppy and hard to view, so set it to View fixation and upload.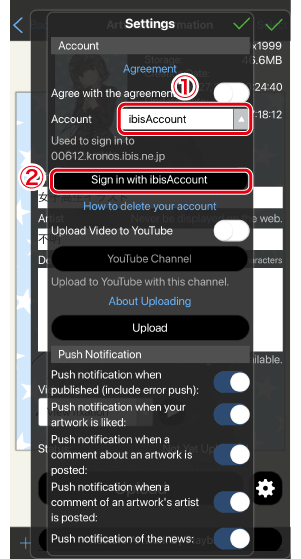 Tap the Gear button to open the System Settings screen. To upload to the online gallery a Twitter or Facebook account is required. Choose ① either. After this, tap the ② Account button and enter your ID and password.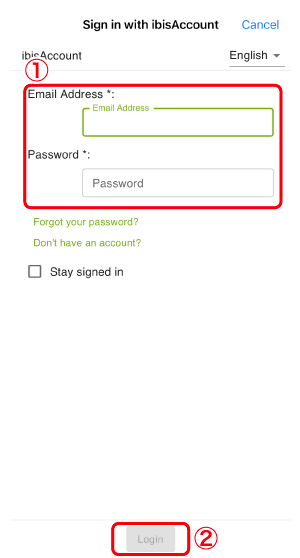 A window will be displayed so enter your ① ID and ② password and then tap③ OK.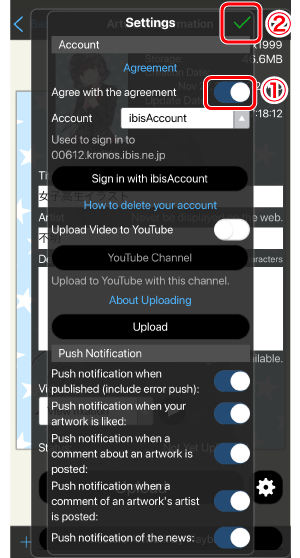 When you are logged in, ① scroll down and tap "Accept" to agree to the ② Terms of Service.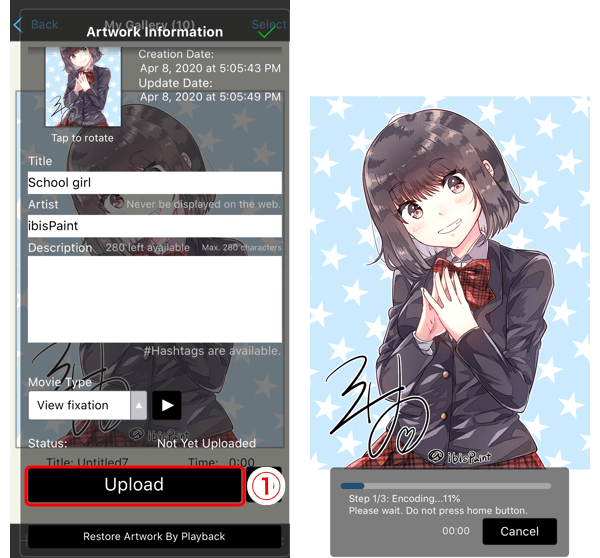 Finally, tap the Upload button.
It will take a few minutes for the video to be created and uploaded. The video will be posted to the online gallery 1-2 minutes after uploading is finished.