Tutorials
75. Filter: Glow (Inner)
Glow (Inner) is a function that adds light to the inside of the line. You can add a three-dimensional feel to handwriting, or text fonts by using this function.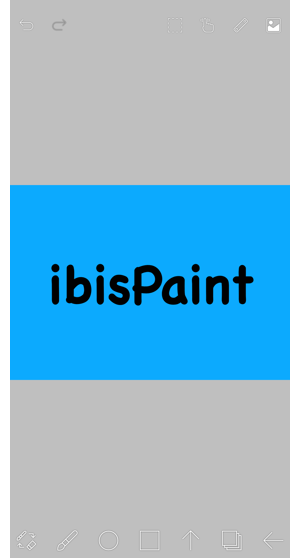 Prepare a font you would like to add Glow (Inner) to. (shown is a handwriting)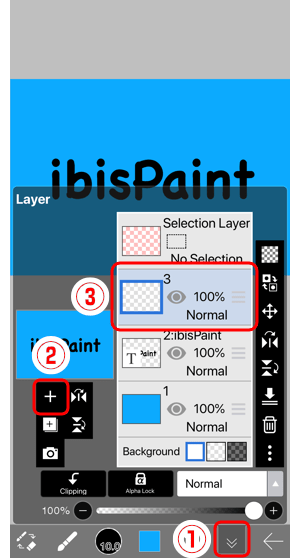 Open ① the Layer window, and tap ② new layer to add a new layer. Select ③ the current layer. Move it over the layer you would like to apply the filter to.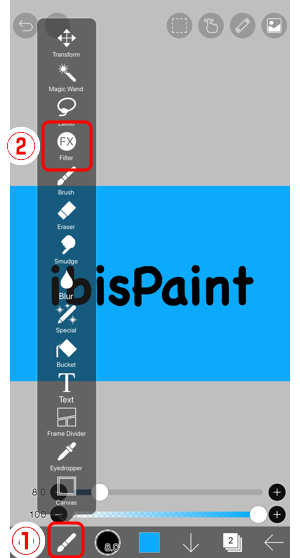 From ① the Tool Selection window, select ② Filter.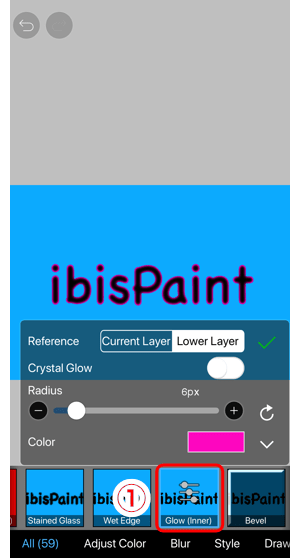 Select ① Glow (Inner).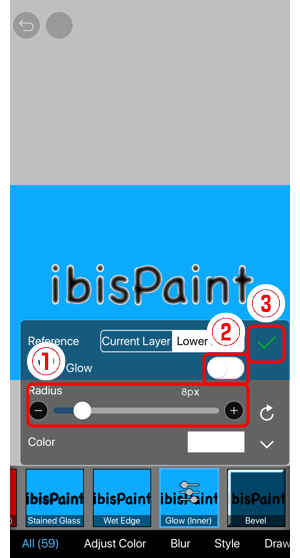 Turning on ① Crystal Glow makes the outline clearer, and adds a more three-dimensional feel. Drag ② the sliders left and right to change the radius, color, and more.
Once you are done making adjustments, tap on ③ ✓.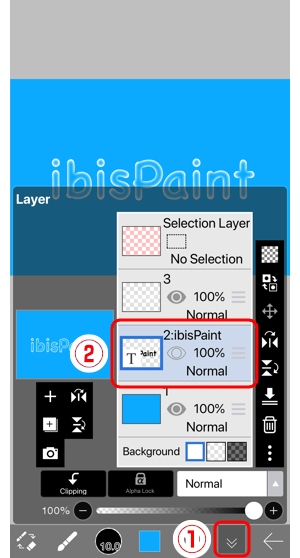 Open ① the Layer window, and tap on ② eye to make it invisible.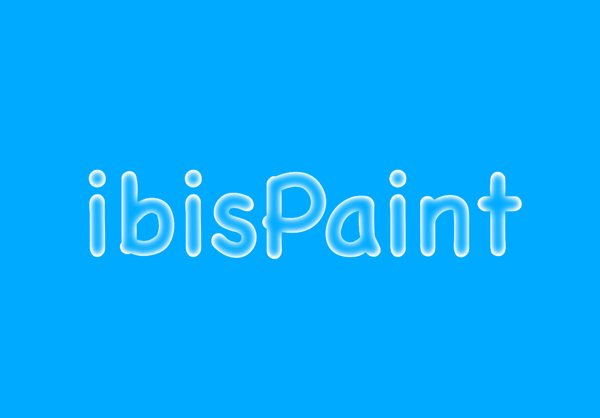 Finished.