Tutorials
164. How to upload transparent PNG onto Twitter
We often receive questions regarding PNG files created with ibis Paint becoming opaque once they are uploaded to Twitter. In a similar manner, users have also reported that images saved as PNG files through ibis Paint will somehow be degraded in quality once they are uploaded to Twitter. This is because Twitter's server for managing PNG files uploaded through the Twitter application would convert PNG image to JPEG (degrading it, or turning it opaque as a result). Here, we would like to explain how to upload PNG (or transparent PNG) files on twitter as they are (based on Twitter as of January 2017).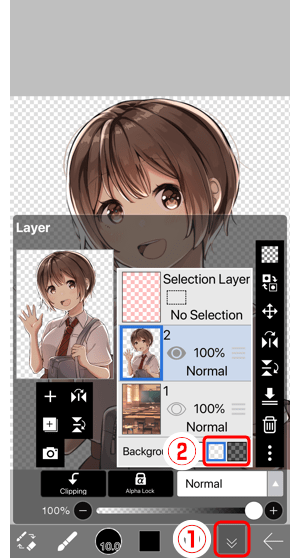 Open ① the Layer window and select ② transparent background in the Background row.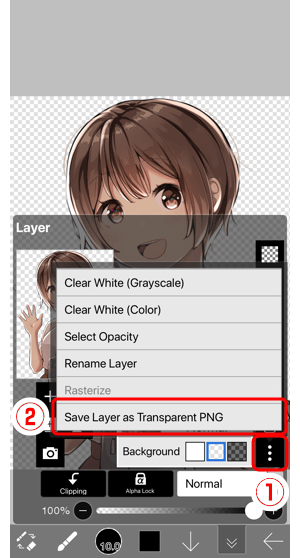 Press the ① … on the Layer windowand tap on ② Save Canvas as Transparent PNG to save the image to the photo library.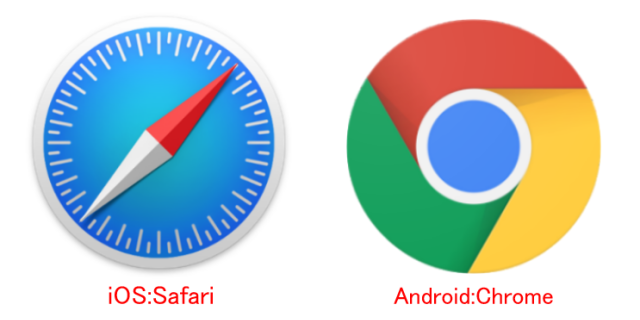 For Android devices, start by launching Chrome. For iOS, launch Safari. Afterwards, access https://twitter.com and log in.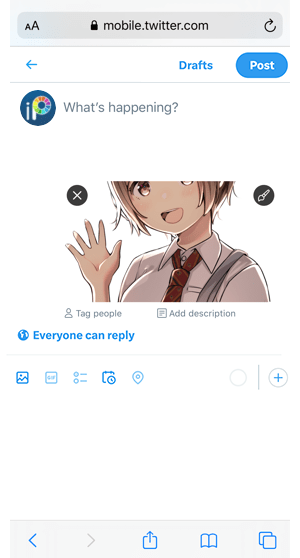 Afterwards, press the Tweet button and, from the camera button, select the image saved as transparent PNG file in the device's Photo Library to include it in your tweet.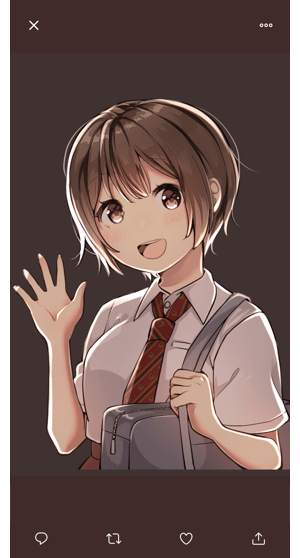 Using the official Twitter app, you will notice that the background color for the image changes before and after zooming into the image.
※If you upload a PNG file (or transparent PNG) directly using the official Twitter app, in most cases, the PNG image will be converted into a JPEG image after 10 or so minutes after posting it. However, if the image stays transparent even after 20 minutes, then it's a success.
※If you would like to upload a transparent PNG file onto LINE that is chat app, select transparent PNG, and turn on "Send as Original Size" before sending the image. This way, you can send a transparent PNG file to your friend (based on the version of LINE as of January 2017).