101. Filter (Style): Wet Edge
Wet Edge lets you add a unique watercolor effect. You can also draw watercolor-like illustrations with it.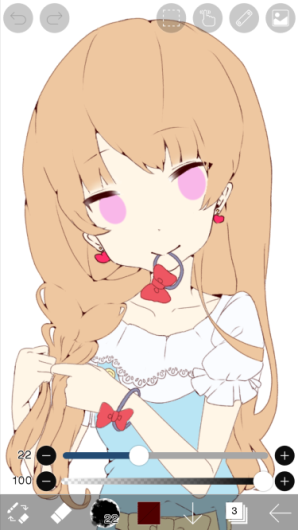 Prepare an illustration with a painted base.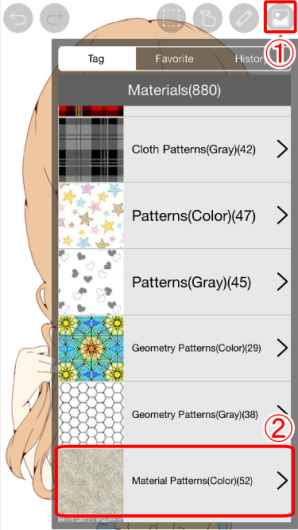 From ① the Material tool, select ② Material Patterns (Color).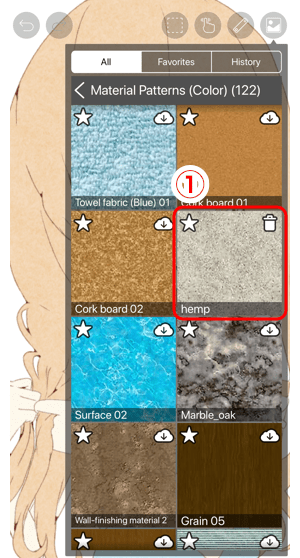 This time, we selected ① hemp.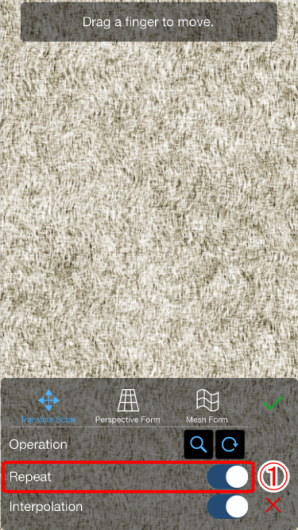 In order to obtain the texture of paper, turn on ① Repeat, to shrink the material and make the pattern appear finer.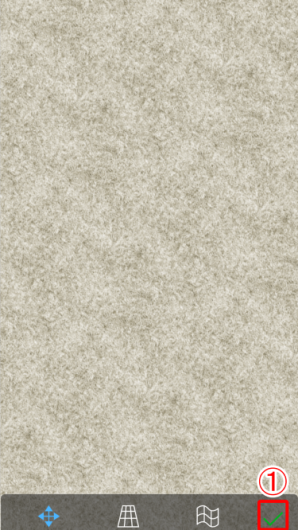 Tap ① ✓ to apply the material.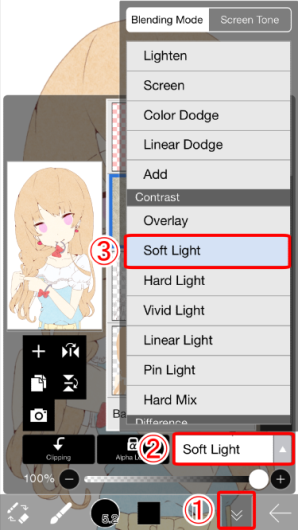 After applying the material, open ① the Layer window and from ② blend mode, select ③ Soft Light.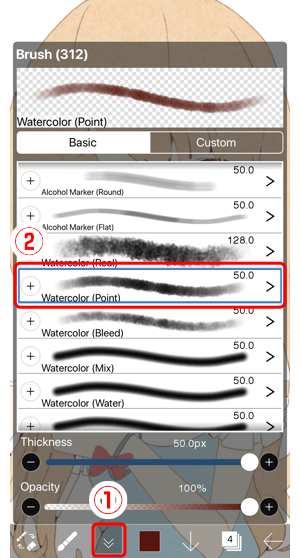 From ① Brush window, select ② Watercolor (Point).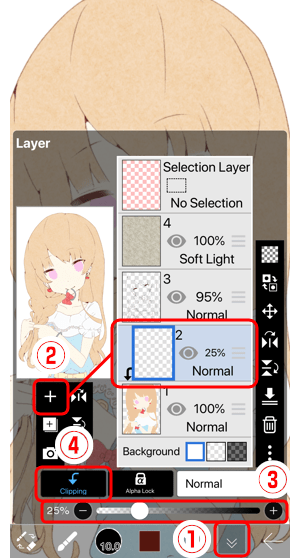 Open ① the Layer window, and to the base of the line drawing, add ② a new layer.
This time we set ③ the opacity level to approximately 25%. Turning on ④ Clipping lets you add shadows without painting outside the drawing.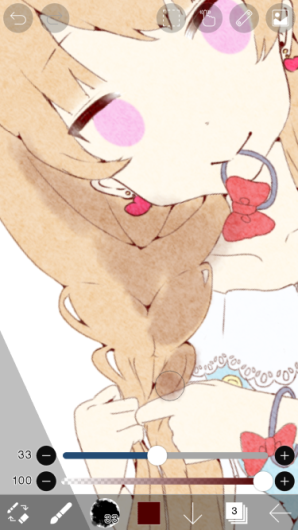 Gently tap on to add shadows.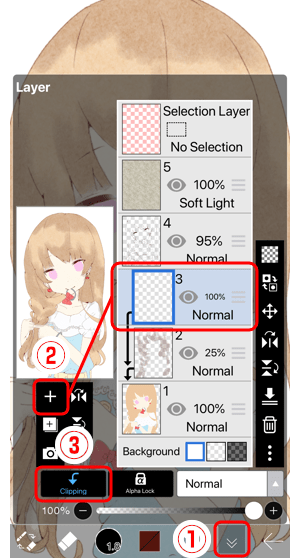 Once you are done adding shadows, open ① the Layer window, and over the shadow you just added, add ② a new layer and turn on ③ Clipping.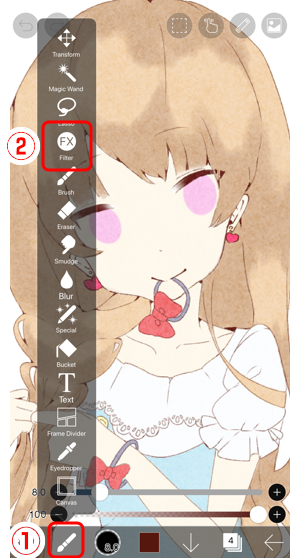 From ① the Tool Selection window, select ② Filter.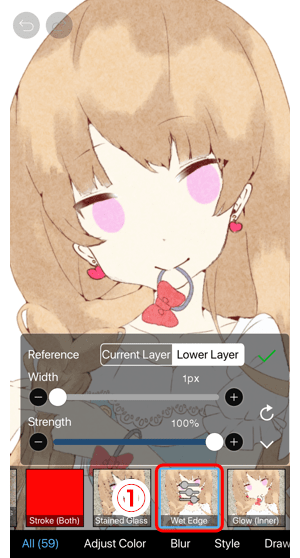 Select ① Wet Edge.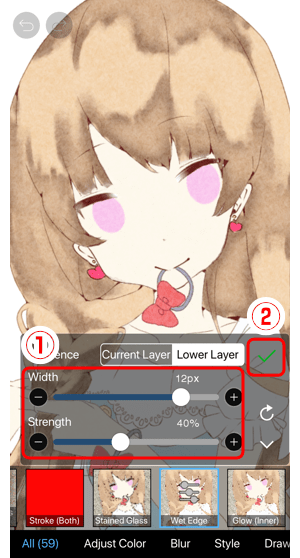 Drag the ① Slider to adjust Width and Strength of the water color border. When finished, return to the canvas with ② ✓ button .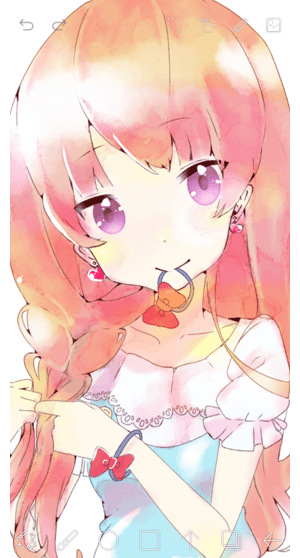 By repeating this process, you can produce a picture that resembles a watercolor painting.