31. Display images to use as reference
Reference window is a very helpful tool for when you're drawing and want to use a photo or an image as a reference for your work. You can have your reference image display within the ibisPaint app, so you don't need to constantly switch between apps when you want to check the image, allowing you to work more efficiently.

The Reference window has two modes: Reference Mode, which displays your reference images, and Canvas Mode, which displays the canvas at a reduced size.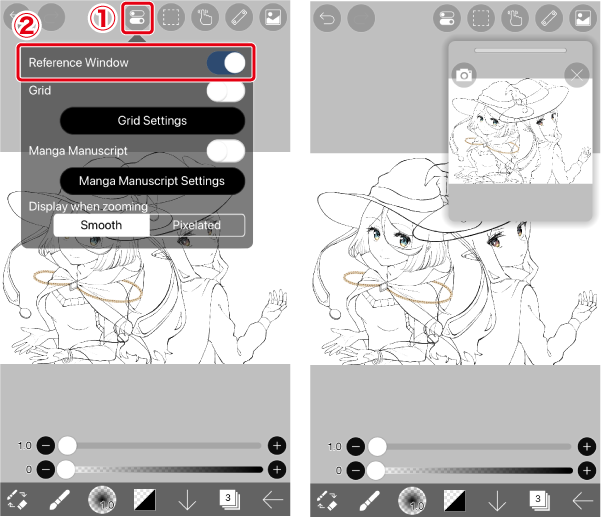 From the ①View menu button, switch on the ②Reference Window. The reference window will be displayed. In "Canvas Mode", the entire canvas is miniaturized and displayed in the reference window.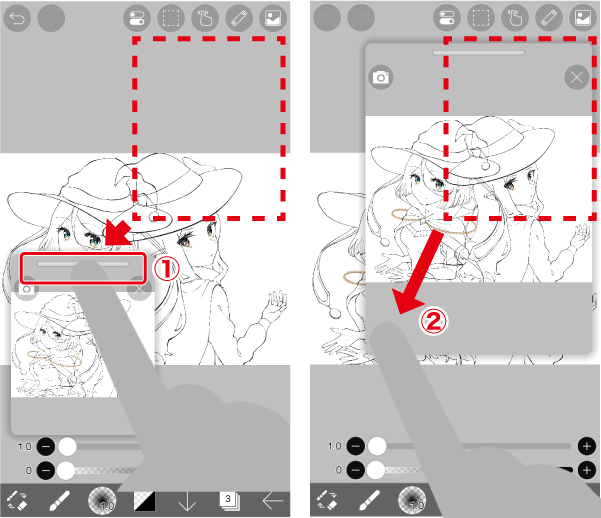 By dragging the ①Move Bar, you can freely move the Reference window around. To change the size of the Reference window, drag the ②Window Corner.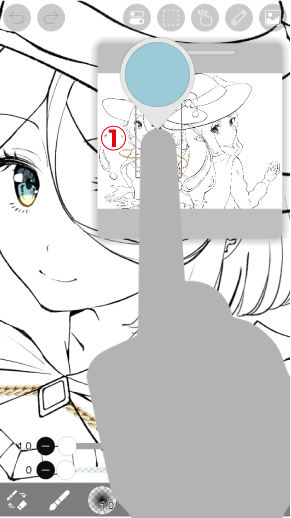 Holding your finger down anywhere on the Reference window will activate the ①Quick Eyedropper, allowing you to acquire a color from the canvas.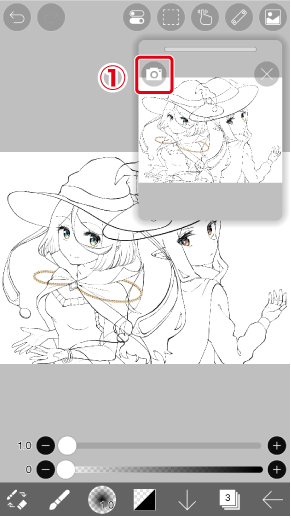 To change from Canvas Mode to Reference Mode, tap the ①Reference Mode.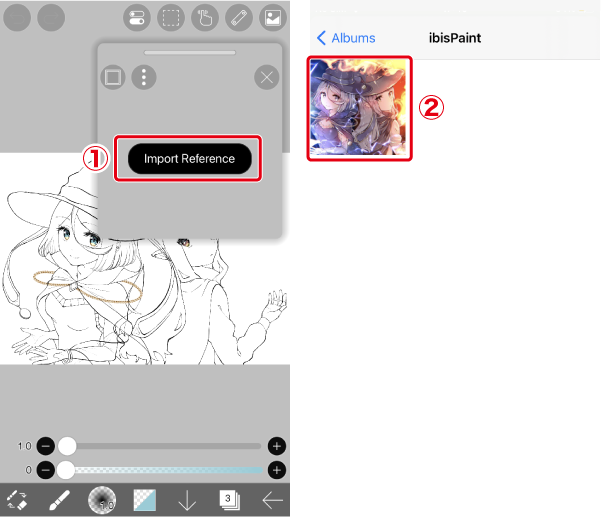 Let's try importing an image to use as reference material. Tap ①Import Reference. From the Photo Library, select ②the image you wish to import.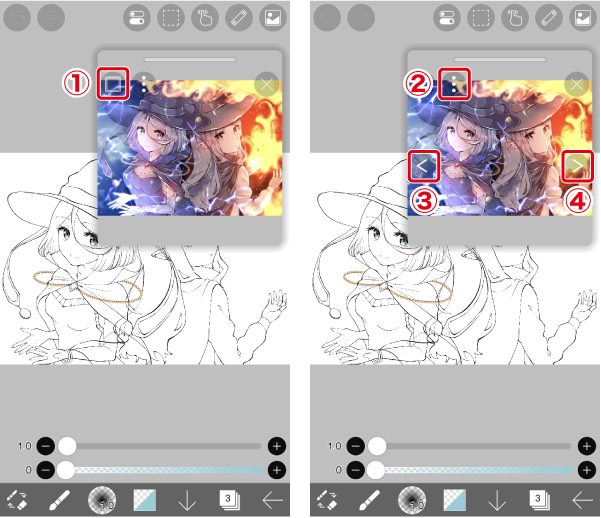 The reference image (*1, *2, *3) has now been imported. To return from Reference Mode back to Canvas Mode, tap the ①Canvas Mode.

You can also remove or add more reference images from the ②Menu. If you have multiple reference images imported at once, you can use ③ < and ④ > to change which image is currently displayed.

*1 Deleting reference images will not delete the images in your Photo Library.
*2 Reference images can also be displayed when opening other artwork files.
*3 Sharing an artwork (IPV file) will not share the reference image.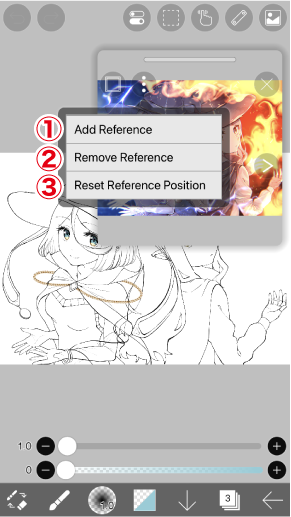 ①Add Reference … Adds another piece of reference image.
②Remove Reference … Deletes a displayed piece of reference image.
③Reset Reference Position … Resets any scaling, rotation, movement, etc. of reference images in the Reference window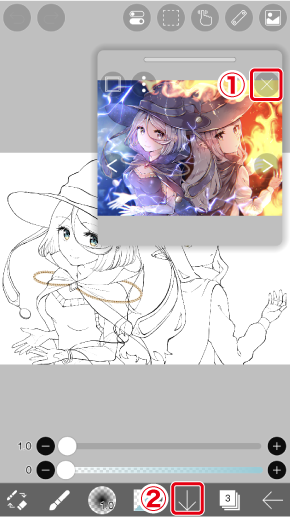 To close the Reference window, tap ①Close. To reopen the Reference window, go to Settings and turn the Reference Window on.

To temporarily hide the Reference window, tap ②Full Screen on the Main toolbar. Each time you tap this button it will switch between displaying and not displaying the Reference window. Being able to quickly bring up the Reference window when you need it is very handy.