Tutorials
25. Stabilizer
The Stabilizer function automatically corrects free-handed lines into neat lines.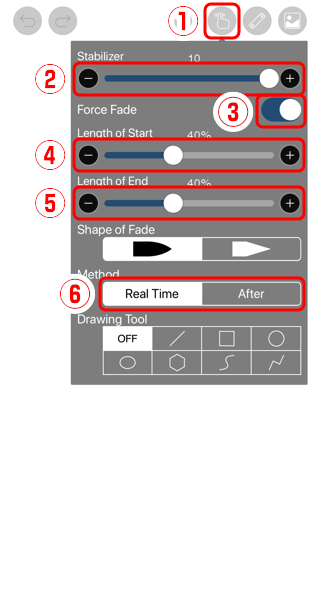 Select the ① Stabilizer tool, choose the degree of correction by dragging the ② Stabilizer slider left and right.
By turning on the ③ Force Fade, the ④ Length of Start and the ⑤ Length of end strokes can be precisely set.
It is possible to set to ⑥ Real Time or After.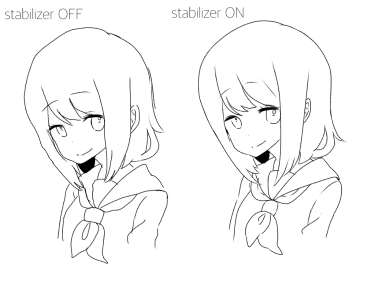 Here is a comparison: one is with stabilizer, and one is without.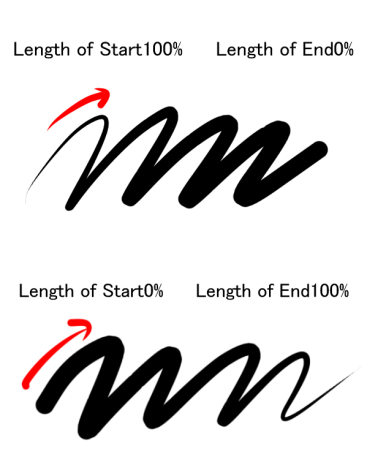 This is an illustration for comparison between the Length of Start and the Length of End.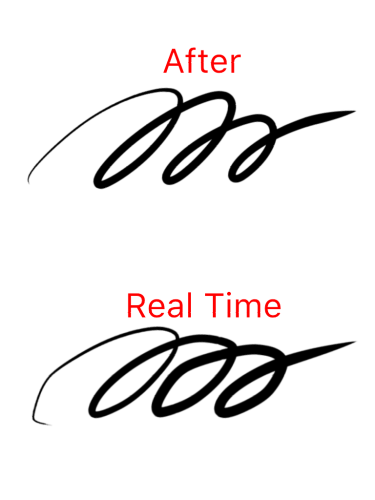 This image shows a comparison between Real Time and After corrections.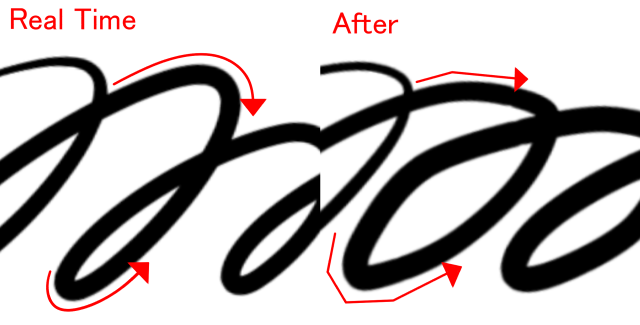 As shown in the top image, Real Time correction setting neatly applies corrections, when pictures are drawn hastily. For most cases, Real Time corrections are recommended.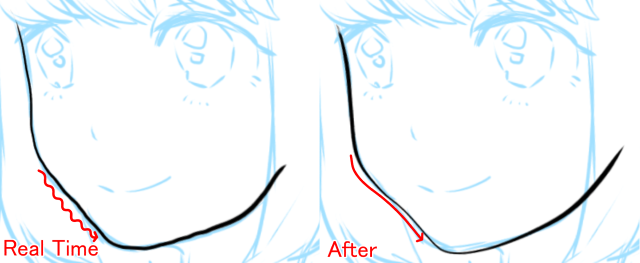 When drawing lines slowly, like tracing, Real Time does not work. Therefore, using the After correction produces nicer lines.