35. Layer: Layer Folders
When you are drawing, it makes you easier to adjust or retouch your artwork by separating layers in parts which also makes you work efficiently. But on the other hand, the more layers you have, the more it becomes harder to see what is drawn in each layer, which can make the work inefficiently. When the number of layers has increased, and the work becomes complicated, it would be good to put layers into a folder by parts. For example, by putting a character's hair, face, body, and background into a folder by parts, it becomes easier to manage layers, and the work efficiently.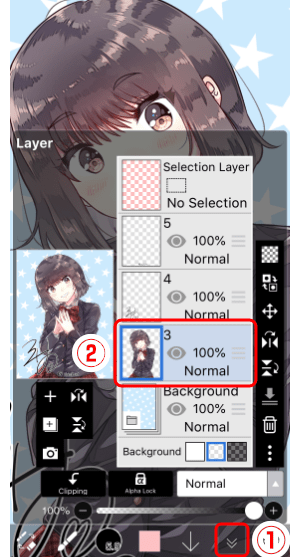 When you add a folder, we recommend selecting layer (or folder) to put in a folder in advance. If you add a folder after selecting the layer, a new folder is added right above the selected layer, so it becomes easier to work.
First, open ①Layer window and select ②layer to put in a folder.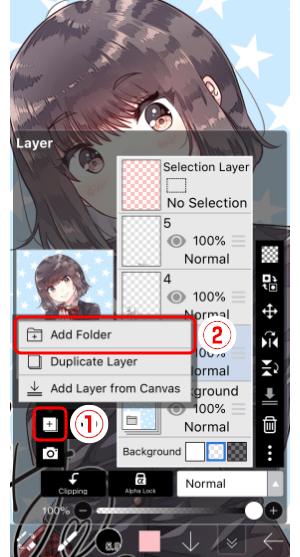 From ①Add Special Layer, select ②Add Folder.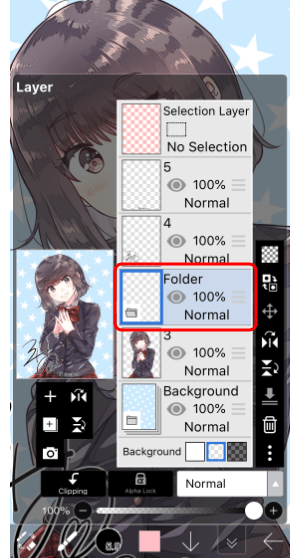 A folder has been added.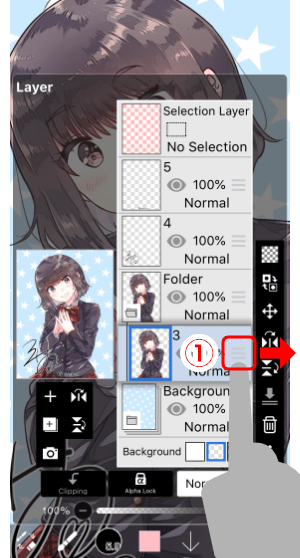 When you swipe the layer's ①Reorder handle to the right, you can put the layer in a folder. To take out a layer from the folder, swipe the Reorder Handle to the left.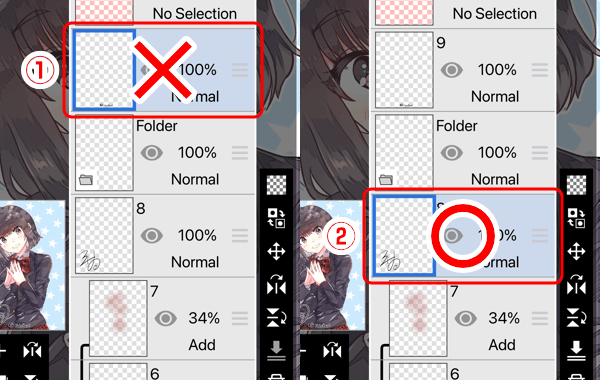 To close an open folder, tap the folder's ①Thumbnail. You can open the folder by tapping the thumbnail again.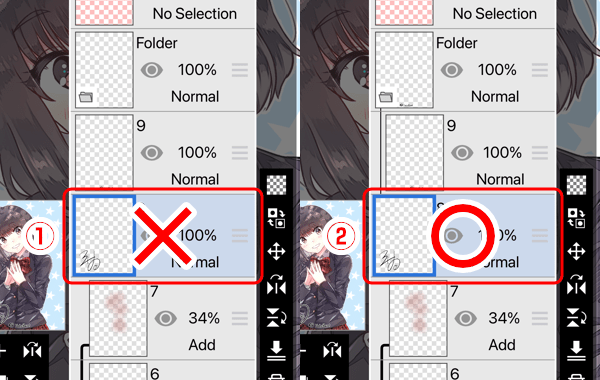 To change the folder name, select ②Rename Folder from the ①Menu. After entering the name, tap ③OK.