35. Making a Selection with the Magic Wand
Using the Magic Wand tool, the background of an image can be changed to transparent.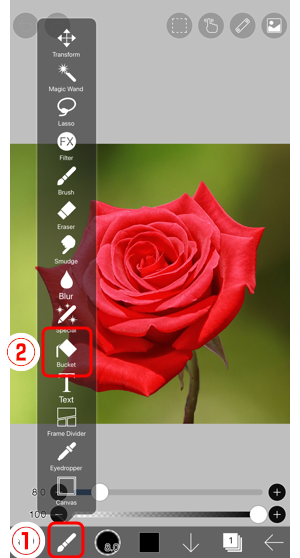 Open the ① Layer window. Tap the Background Transparency icon and then access the ③ Photo Library to load your photo.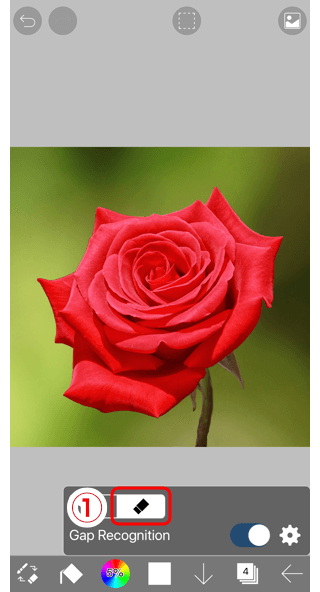 ① Use one finger to drag and move the image. ② Use two fingers to pinch in and out to scale the image; adjusting its position and size. Tap the ③ ✓ button.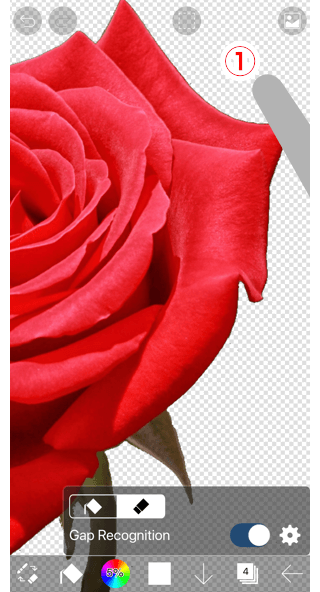 While the image is being read, the app will ask "Extract line drawing?", so tap Cancel.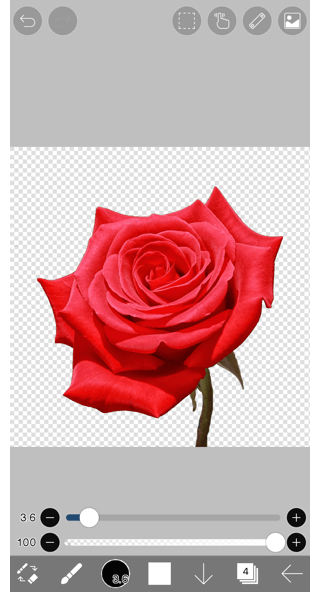 From the ① Tool Selection window, tap the ② Magic Wand tool.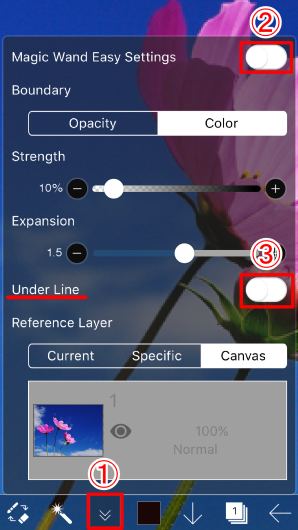 From the ① Magic Wand Settings button turn the ② Magic Wand Easy Settings off. Turn Under Line (fill colors extend under the lines of your drawing) to off and then return to the ①Canvas screen.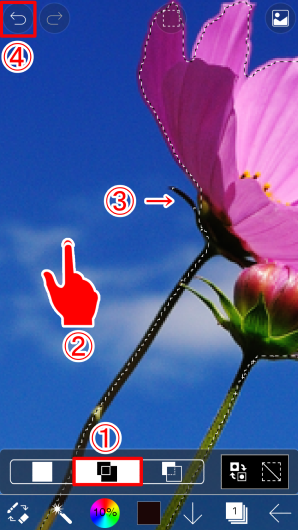 You have selected ① Add Mode and tapped the background area② you wish to make transparent, but a ③ small part is still protruding from the desired transparency area. Press the Undo button(to go back 1 step).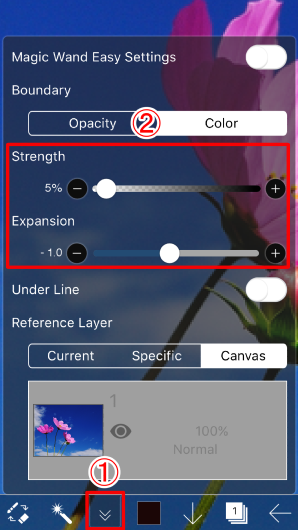 When an area is protruding, reopen the Magic Wand Settings window and change the Strength percentage, Expansion settings.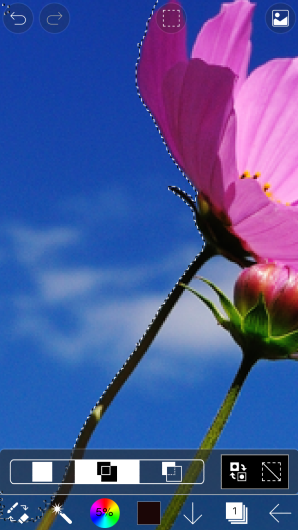 Like this, adjusting the Strength and Expansion settings, helps eliminate protruding parts from background transparency.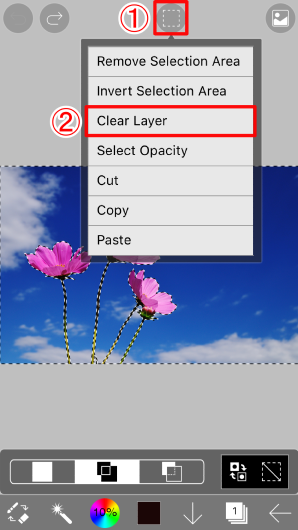 When you have managed to select the desired area, from the ① Selection Area window tap Clear Layer to delete the surrounding space.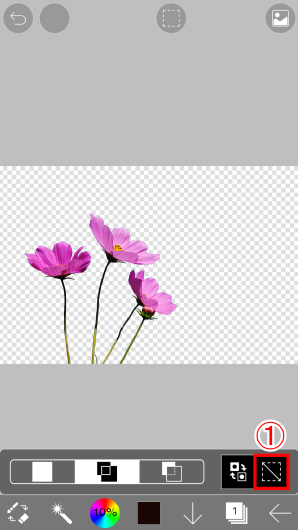 Tap ① Remove Selection Area button.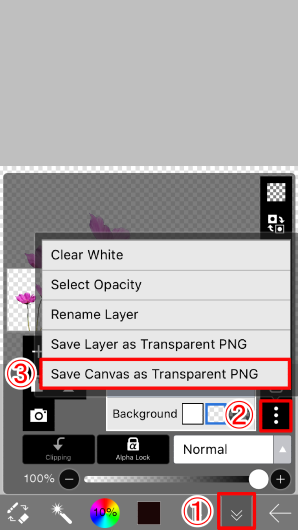 To preserve the background transparency when saving to the Photo Library, open the ① Layer window, from ② … tap Save Canvas as Transparent PNG.